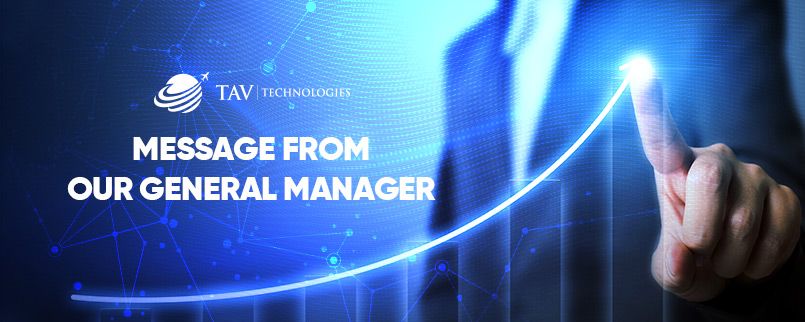 As the volume of passengers starts to increase through the COVID-19 vaccine rollout across the world, airports have commenced focusing on passenger experience more than ever. The current COVID-19 pandemic has caused many challenges for the airports but has also brought up opportunities for new beginnings and accelerated the usage of technologies.
Integration of digital technologies into all areas of a business is considerably required for a successful digital transformation that improves the existing workflows and services to meet changing business requirements, streamlines operations, and delivers a better experience to all stakeholders within the aviation industry. As TAV Technologies, we are glad to work for a better future at airports with new products and services. We continuously level up our capabilities both technically and managerially to improve the passenger journey.
Aligned with our willingness to affect passenger experience at the airports positively, we continuously develop new products and services for our customers. Our pre-order platform is now offered for all airports which aim to improve the non-aeronautical revenues. This platform is an online shopping channel where passengers can pre-order their food before their flights. Passengers can pay for their order through a pre-order mobile app and receive their food from a designated point at the airport. Thus, our platform decreases social interaction and brings a safer journey before the flight. Restaurants and cafes located at the airports can benefit from this online channel by promoting certain categories according to their strategy and menus.
Revising and updating our solutions in accordance with airports and passengers' evolving expectations is always on our agenda. We recently altered our FIDS product (Flight Information Display System) in line with the latest technological developments. We redesigned the functionalities of our current FIDS product to fulfill the needs of the airports. The FIDS 2.0 is now available with a new admin panel and interface for our stakeholders.
TAV Technologies is truly committed to strengthening its adaptability and flexibility to support digital transformation in the aviation industry as a visionary technology solution partner.
M. Kerem Öztürk
TAV Technologies General Manager