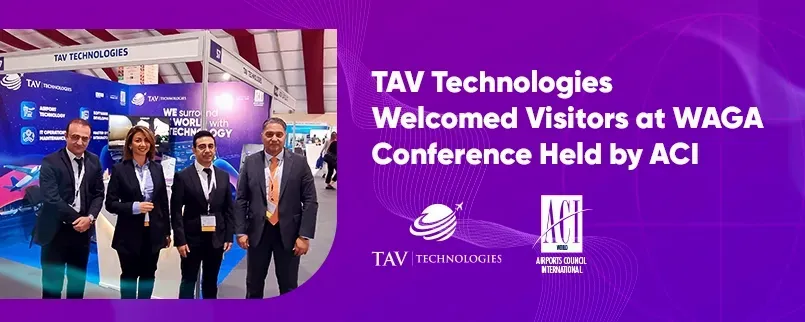 ACI Africa/World Annual General Assembly event provided airport service & technology suppliers a unique opportunity to showcase their products and services among the top decision-makers in the airport industry. Visitors of the event enjoyed a series of informative sessions on- trend topics and attended a wide range of events during this global conference in Marrakesh Menara Airport, Morocco. The central theme of the event was "Sky Is the Limit: Discovering Opportunities within Change." The event included workshops and networking sessions where airport professionals came together in order to discuss their problems and share recommendations.


Cutting-Edge Solutions for Smarter Airports
The event was beneficial in terms of generating brand-new networking opportunities. Many participants from Africa and other regions visited the company booth to learn more about our IT services and software solutions. TAV Technologies General Manager M. Kerem Öztürk, Head of Regional Sales İlker Aksoy and Aytan Masteliyeva and Head of Software Development Pürşenk Aras welcomed airport leaders at the booth and showcased our product portfolio that comprises three main categories :


Products under these three categories can boost the performance of airports in terms of operational smoothness, passenger satisfaction, and revenue management with various technologies like artificial intelligence and data analysis. Our technology leaders showed the functionalities and modern UX design of the products, plus explained their benefits at the meetings held during the event.


If you are also willing to get more details about our services, feel free to contact us to organize a meeting.