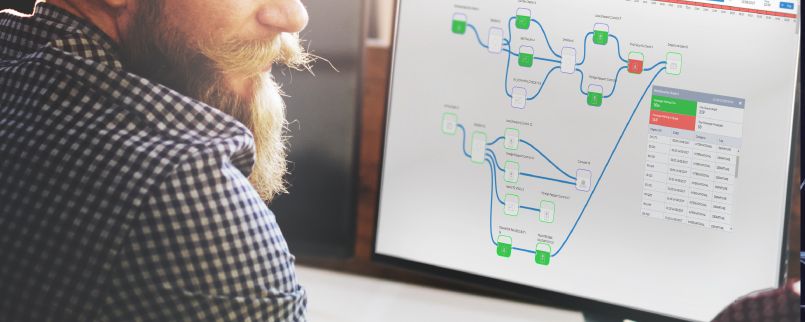 What is Simulation?

Simulation is a special technic that combines statistical, and computer modeling to imitate or represent a real-world workflow or a system over time. Simulation provides experimental testing for organizations by duplicating certain characteristics of a process. The final aim of the simulation is to predict the possible outcome by reproducing an existent environment.

What Does Simulation Offer to Airports?

By modeling various process scenarios and their outcomes, organizations are likely to minimize the traditional risks associated with change management initiatives without making changes in a real business environment where company performance could be affected. This basic approach applies to airport business and airport operation as well.
Airports contain a significant amount of complexity and this complexity could only be overcome through seamless operation management. Airport modeling is highly necessary to optimize HR, equipment, and operation costs. Simulation offers a comprehensive methodology to test whether terminal layout and transaction points are sufficient to deliver high-quality service to passengers, airlines, and ground handlers within different scenarios. Airport managers can easily find the lowest cost or lowest operational risk plans before they decide to implement one of them.

TAV Technologies Terminal Simulation

Airports are increasingly focusing on the total airport management approach to improve the efficient management of airport resources. Therefore, it is essential to have a clear understanding of the passenger flow and predict their behavior.
TAV Technologies Simulation is a computer-based flow modeling application that helps airport operators to simulate passenger flow within the airport to detect bottlenecks and proactively plan airport capacity and resources. Operators can analyze and experiment with processes in a virtual setting, reducing the time and cost requirements associated with actual testing.

Key Features of TAV Technologies Terminal Simulation

2D airport terminal flow designer
Drag & Drop airport resource components (Check-In Counter, Security, Border Control, Gate, etc.)
Passenger load generator
Passenger pattern and throughput configurations
Waiting time and queue calculations
What-if scenario creation
Bottleneck identification with clear visuals
Seasonal and operational flight info import
Dashboards, analytics, and reports

Benefits of TAV Technologies Terminal Simulation
TAV Technologies Simulation uses current data to predict the future state of operation to let airport managers make deeper analyses on passenger flow with meaningful insights. It provides flexibility with several benefits.
Risk-free testing area to experience possible outcomes
Virtual setting environment for users to see differences between various cases
Rapid identification of bottlenecks and resource constraints to improve passenger satisfaction
Better decision making with scenario planning through multiple iterations
Utilizing airport resources at the lowest possible cost to improve financial efficiency
Airport Terminal Simulation Frequently Asked Questions
You can see the answers to frequently asked questions about Airport Terminal Simulation.
Q1.How does terminal simulation improve airport operations?
The terminal simulation is a software tool that models and simulates the operation of an airport terminal, including passenger flows, queuing times, and resource utilization. This tool allows airport operators to test different scenarios and optimize terminal processes to improve efficiency, reduce waiting times, and enhance the passenger experience. Terminal simulation can also help identify potential bottlenecks and capacity constraints, allowing airport operators to make informed decisions on infrastructure investments and facility upgrades.
Q2.How can simulation help airports and terminals?
Simulation can help airports and terminals in various ways. By modeling and simulating different scenarios, airport operators can test the impact of changes to infrastructure, operations, and procedures and make informed decisions on investments and upgrades. Additionally, simulation can be used to train airport staff on emergency procedures and incident management, ensuring that they are prepared to respond to a wide range of scenarios.