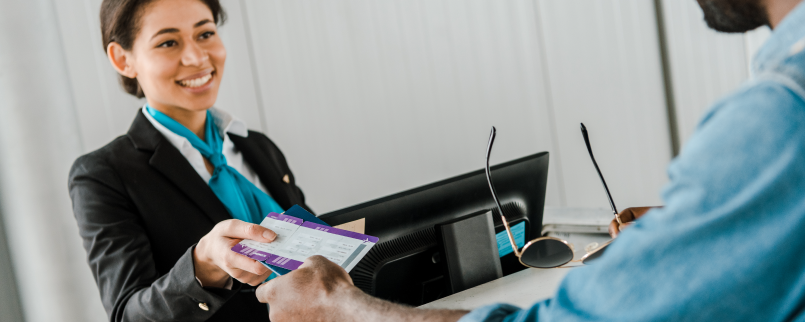 COMMON USE PASSENGER PROCESSING SYSTEM (CUPPS)

Passenger growth in the world continues to rise and is predicted to grow by more than five percent annually. To support this growth, the airports and airlines need to match the increasing demand and improve resource utilization.TAV Technologies CUPPS Platform allows multiple airlines to share the same workstations and peripherals, maximizing efficient use of airport resources.

With TAV Technologies CUPPS platform, check-in desks and gates, as well as all peripherals, can be shared across multiple airlines, maximizing efficient use of airport resources. Airline applications can be deployed and accessed by the airlines on the CUPPS platform with a standard methodology, removing the need to customize the application for each vendor from scratch. Airports, airlines and ground handlers all benefit from reducing operational and capital expenditure.

TAV TECHNOLOGIES CUPPS

TAV Technologies CUPPS platform is a state-of-the-art passenger processing system for seamlessly sharing check-in and boarding positions and the associated peripherals (2D Boarding Pass printers, Boarding Pass readers, MSR and OCR readers, etc.) among different airlines present at the airport, in accordance with the latest IATA CUPPS specification.

With its high available architecture, TAV Technologies CUPPS platform is scalable to any number of workstations, delivering a robust and reliable solution, providing a secure environment using industry-standard technologies.

Following the industry best-practices, airline applications are managed with ease, facilitating configuration and update procedures, reducing maintenance costs significantly. Powerful set of management and administration features are provided via modern web-based interface to ease common operational tasks. In addition, the platform provides reporting and statistical tools for provisioning the service usage on workstations and other system components.

KEY FEATURES
Certified with latest CUPPS specification (v.1.01, v.1.03)
Fully backward compatible with legacy common use systems (CUTE)
Open architecture for all CUPPS compliant airline applications
Web based configuration, administration and management
Human centric modern responsive design allowing mobile usage
Remote administration and deployment capabilities
Real-time monitoring and reporting
Integrated auto incident ticket creation for help-desks

CUPPS CERTIFICATION PROGRAM

TAV Technologies is an active member of the IATA CUPPS initiative. TAV Technologies CUPPS platform is IATA CUPPS-compliant and certified to the latest available CUPPS technical specifications.TAV Technologies also offers rigorous testing and certification process for airline applications in TAV Technologies Labs that want to acquire official CUPPS certification.