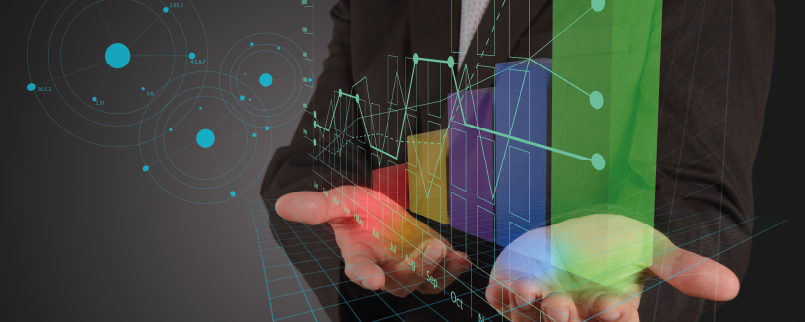 What is Management Information System (MIS)?

A management information system (MIS) is a set of systems and procedures that collect data from a variety of sources to prepare a format to be used in the decision-making process. MIS provides a comprehensive overview of gathered data in a presentable format. It can produce regular reports on operations, financials, campaigns, etc for every level of management in an organization. Employees can easily obtain target-related reports from the MIS.

Why Do Organizations Need Management Information System (MIS)?

As organizations evolve and grow, they amass huge amounts of data. This data is usually scattered throughout the organization and might be available in different systems and even in various geographical locations, which makes gathering and analyzing this asset extremely challenging. As a result, today's organizations struggle to consolidate their distributed data in one single data source (Single Point of Truth) to achieve consistency and integrity in their reports.

MIS plays a significant role in decision-making thanks to its capacity to compile scattered data. It has strategic power in building a road map for specific goals and targets.The number one purpose of the MIS is giving feedback about company performance on various topics whilst providing summary reports for C-level executives to monitor the organization as a whole. The information demonstrated by the MIS shows "actual situation" data over against "planned result" at large. Thus, it is a convenient tool to measure progress against KPI's and goals.

Objectives of MIS

MIS has five key objectives as follows:
Data Capturing
Processing of Data
Data Storage
Retrieval
Dissemination
TAV Technologies Management Information System (MIS)
TAV Technologies MIS (Management Information System) is a complete data analysis and visualization solution designed to address data-related challenges and help organizations to gather, consolidate and analyze their data to turn data into information and information into actionable intelligence to guide and support managerial decisions.

TAV Technologies MIS features and functions help companies and airports analyze organizational data to optimize operational performance and get ahead in the competition.

Benefits of TAV Technologies MIS

TAV Technologies MIS collects, structures, analyzes and, leverages data to transform it into easy-to-understand and actionable information for organizations while offering a single point of truth in reporting with the below business and technical benefits.

Business Benefits:
Visibility of all operational and financial data in one place
Understanding your organization better
Monitoring operational and financial performance of your organization in near-time
Improved operational efficiency by acting on gathered information
Identified opportunities to utilize your resources better and reduce costs
Increased financial performance
Maximizing the effectiveness of your communications
Technical Benefits:
Taking snapshots of transactional data and putting it in a separate database to analyze trends and develop reports based on the captured information
Ad hoc reporting and exploration
Dashboards and scorecards
Online access to past and present business data
Eliminating reporting backlog and delays
Leveraging your investment in your data warehouse
Available on mobile platforms
Features of TAV Technologies MIS

Tailored features of TAV Technologies MIS are specifically designed for the airport environment and airport management.

1.Self-Service Adhoc Reporting
Central Datawarehouse
Drill-Down, Drill-Up and format information, based on business needs
Using simple drag-and-drop features to create interactive reports
Combining data from different sources
Sharing trusted insights with business partners
2.Terminal Analysis
Baggage handling analysis
Passenger/Flight movements analysis
Peak time analysis
Passenger/Flight comparisons
3.Airside Performance Analytic
Total Insight into ATM's runway productivity
Aircraft gate services
Bridge and counter usages by airlines
Boarding bridge efficiencies
Peak time analysis
Flight productivity
4.Service Management Analytic
Maximizing early detection of service and application issues to avoid business-impacting service distribution
Providing a single analytic solution for monitoring SLA's
Providing a single analytic solution to evaluate service centers in all levels
5.HR Analytic
Turning data into insight
Providing the capability to correlate workforce information about operational measures
Recruitment analysis
Employee analysis
Employee distribution analysis
Cumulative and monthly turnover analysis
6.Social Media Sentiment Analytic
Capture 3 Twitter streams
Calculates sentiment scores (Positive, Negative, Neutral) using
Big data technologies
7.IOT Real-time Flight Radar Streaming
Real-time streaming AODB data and Flight Radar Information
Real-time notifications
Real-time streaming of airside surface movements