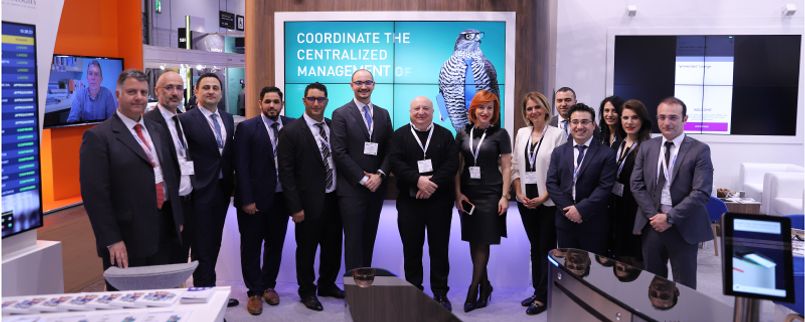 This year TAV Technologies, one of the world's leading brands specializing in airport IT solutions, participated in the 25th "Passenger Terminal Expo." The fair brought together airline and airport operators in England's capital, London. The TAV Technologies stand drew substantial interest from visitors. TAV Technologies described the analysis, design, consultancy, and end-to-end solutions driving their enterprise.

TAV Technologies General Manager Kerem Öztürk explained, "The quality of our locally-sourced products and services stems from the vast experience we have obtained from our airport projects, and we are proud to be using the latest technologies in the goods and services we provide. In addition to being an IATA member, we follow internationally accepted standards such as ITIL, COBIT, PMI and ISO. In addition, we redefine the industry by restructuring business operations in order to increase productivity and resource utilization. We are an Operating and Maintenance Service Provider, Project Contractor and Software Supplier, all under one roof.

"TAV Technologies is a unique technology company providing total technology management to various business sectors, including aviation, construction, healthcare and manufacturing. Key factors that distinguish us from other IT companies are our experienced specialists with in-depth knowledge of the airport sector and our qualified engineers using high-end technologies. We are a global player with presence on 3 continents in 11 countries, 35 airports and 21 companies, with 43 off-the-shelf products developed in-house."

Mr. Öztürk went on to describe TAV Technologies as a passenger-oriented, technology-supported and solution-oriented company that paves the way for better Total Management Systems by focusing on digitalization and future technologies and maximizing use of data science, mobile technology developments and innovative thinking. To this end, he explained, TAV Technologies developed smarter passenger processing and baggage tracking systems such as CUTE/CUPPS (Common Use Technical Equipment and Common Use Passenger Processing Systems) and BRS (Baggage Reconciliation System) in compliance with IATA Resolution 753.

TAV Technologies provides Fast Travel and Smart Airport consultancy and application services, implementing solutions that prepare airports for paperless biometric travel, including self-service kiosks, self-service bag drop, travel authorization systems and self-service boarding gates.