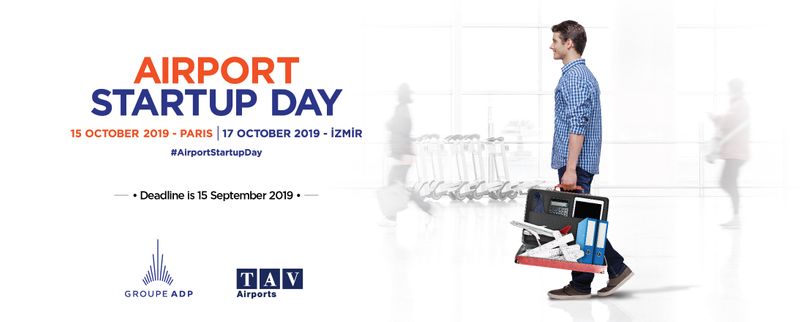 It's Your Turn Now!

Innovative Startups who want to turn their creative ideas and projects into reality! We are with you with all our support! The countdown has started for the Airport Startup Day, which will be held for the third time in Paris by the Groupe ADP and which will gain an international dimension for the first time this year in cooperation with TAV Airports! If you say that we are the startup that provides innovative products and solutions to guide the transportation and aviation sectors; The stage at the biggest technology and innovation event of the year is yours. If you are a startup working in the areas of;

Analytics
Computer Vision
Machine Learning
Artificial Intelligence
Robot Process Automation
Log Analysis
Digitalization
And you want to increase,
Visibility
Potential Clients
International Outreach
Access to the French Startup Ecosystem
Work on data-sets from international airports and related industries (retail, F&B, lounges, Ground Handling, Web and Mobile Apps)
The Airport Startup Day is the perfect address for you.

In addition to the French and Turkish press, the leading names of the relevant sectors will attend to Airport Startup Day. This is the perfect opportunity to promote your company to the world. Airport Startup Day will take place in Paris – Charles de Gaulle Airport October 15th and Izmir Adnan Menderes Airport October 17th. Two of the applicant startups will be selected to compete in Paris and expenses will be covered by the collaboration. In addition to free participation and promotion for the Izmir event, the most innovative startups that are selected by the jury will be awarded. The stage at the biggest technology and innovation event of the year is yours. The deadline for applications is 15 September 2019, for applications