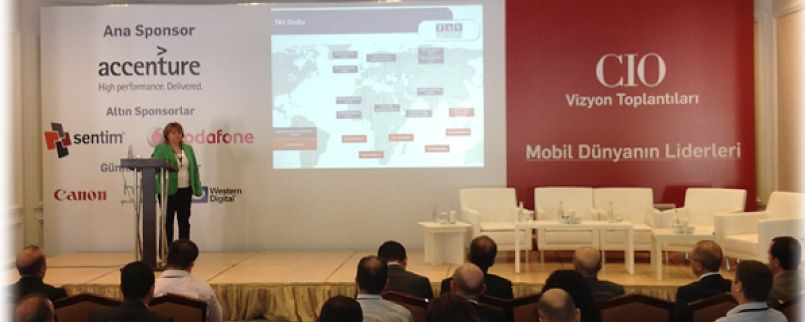 2012 CIO Vision Meeting, organized by CIO Magazine published by Dünya Group, has been held in Çırağan Palace. During the meeting which took place on June 7th which hosted leaders of the Mobile World, various success stories told as well as presentations were made regarding the utilization of cloud technology in mobile applications. The event ended with the Q&A session.

TAV IT General Manager Binnur Güleryüz Onaran has made a speech at the meeting and explained the importance given by TAV Airports Holding to mobile technologies. The users of TAV Mobile Application, developed by TAV IT that can be downloaded to smart phones and Tablet PCs for free, can access the flight info instantly and keep track of the current discounts at duty-free stores, besides get useful information about HAVAŞ airport-city transfer shuttles, metro and car rental.

Developed to enhance customer satisfaction, an issue of significant importance for TAV Airports, TAV Mobile application can be referred to get useful information and help for the airports operated by TAV Airports including Istanbul Atatürk, Ankara Esenboğa, Izmir Adnan Menderes, Enfidha and Monastir in Tunusia, Skopje in Macedonia, Tbilisi and Batumi in Georgia.