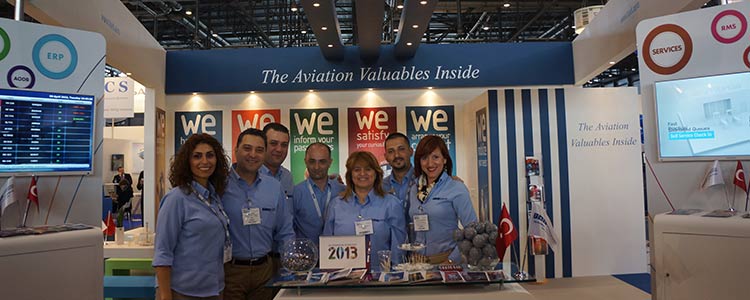 TAV IT Participate in the Passenger Terminal Expo 2013 Fair with its "Passenger and Airport Friendly Projects"
TAV Information Technologies met with the actors of the aviation industry in the "Passenger Terminal Expo 2013", one of the prominent fairs in the industry, which was held for the 19th time this year.
Setting up a stand in the "Passenger Terminal Expo", an aviation fair held in Geneva, Switzerland between April 9-11 for the 19th time bringing the actors of the industry together, TAV Information Technologies signed off a successful event. TAV IT, which drew a great amount of attention from the visitors, had the opportunity to promote its rich portfolio of services and products ranging from effective technology solutions in the aviation industry to analysis, design and counseling as well as support and maintenance services.
The fair, in which the current global issues regarding the airport and the airline industry were discussed and the recent technologies were exhibited, served as a gathering platform for the CEOs, top executives, suppliers, decision-makers and engineers from all over the world. With more than 3500 participants, the fair has given the industry a momentum bringing representatives from 85 countries together.