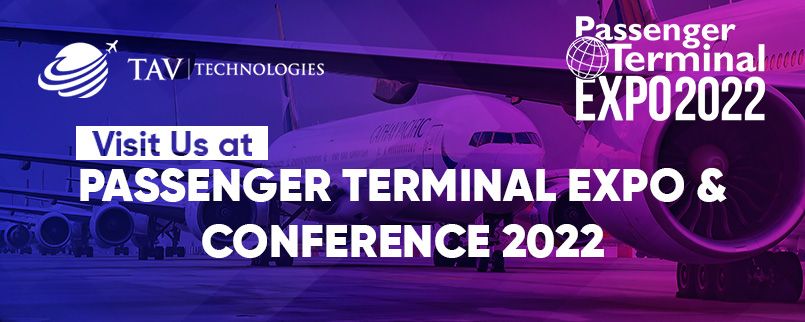 As TAV Technologies, we are proud to announce that we will be exhibiting at the aviation industry's highly regarded show, Passenger Terminal Expo & Conference. It will take place at Paris Expo Porte de Versailles, Paris, France, between 15-17 June 2022.

The industry's leading networking event is an exclusive opportunity for airports, airlines, and other stakeholders to come together and discuss the latest trends, opportunities, and challenges in the aviation industry. 10,000+ people from at least 130+ countries attend this successful event each year. After all difficulties of pandemic, Passenger Terminal Expo 2022 regenerates interest globally within the aviation industry. The event will consist of conferences and various panel discussions to encourage know-how and insight sharing.

Visit TAV Technologies Booth
You are invited! Come and visit us at our booth during this free-to-visit event. (Booth No: Z3.6210). You can enjoy your time at our booth learning how to leverage airport performance and passenger satisfaction by using our latest technology solutions. You can discover more about our solutions by attending product presentations and live demonstration sessions and meeting our technology experts. You can also participate in our panel on "Operational Excellence with Next-Generation Airport Systems" on 16 June at the expo.

More information about Passenger Terminal Expo & Conference is available at the link.

If you would like to book 1-to-1 meetings with our team, please feel free to contact us.