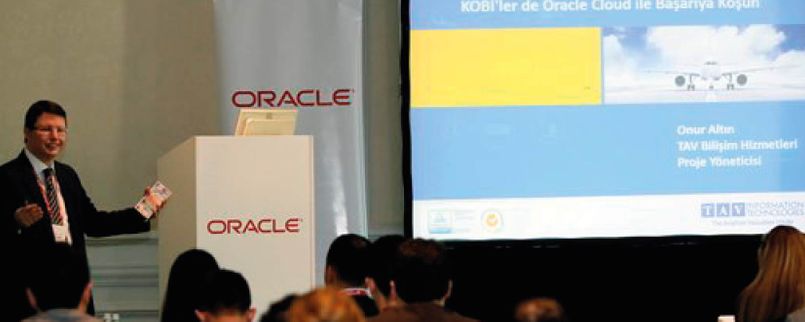 "Oracle Human Resources Day", was held at Çırağan Palace Kempinski on Tuesday 13th May 2014 in order to review the changing Human Resources processes and discuss the ways to get prepared for the new generation HR practices.

During the event, HR managers exchanged ideas about the approaches in relation to the new generation HR practices and discussed the methods to integrate these practices.

TAV Information Technologies Project Manager Onur Altın made a presentation titled "Achieving Success at Small and Medium Size Enterprises with Oracle Cloud". During his presentation Altın talked about the recruitment costs, additional hardware investments and explained the participants that ongoing license payments do not constitute an obstacle in organizations' growing and efficient low cost recruitment processes can be managed with Oracle Taleo. Additionally, employees and applicants will be able to benefit from the power of Oracle Taleo on social media. They can publish job ads on social media; Facebook and Twitter users can apply for these ads or become members according to talent groups. We are sharing the power of TAV Information Technologies with Oracle Taleo by presenting our small and medium size corporations the solution which is currently opted by 47 companies (amongst the Fortune top 100).