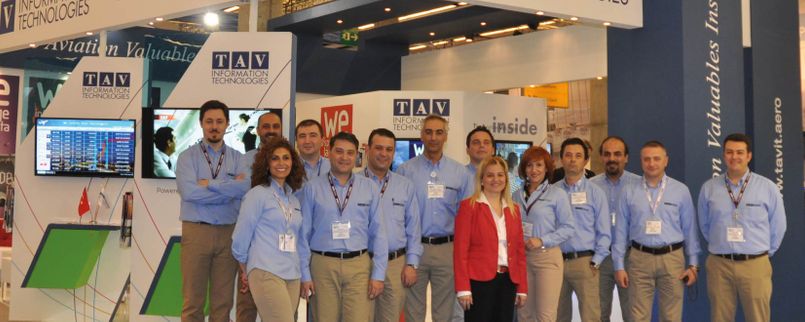 TAV IT Participated in the Passenger Terminal Expo 2014 Fair in Barcelona
TAV IT introduced its services and projects to participants in the "Passenger Terminal Expo 2014" which is one of the leading fairs in the aviation sector.
TAV IT, which offers innovative IT solutions at airports, participated Passenger Terminal Expo, a leading event in the aviation sector. The 20th edition of the fair which was held in Barcelona, Spain this year witnessed the huge interest that TAV IT stand received from visitors. The event took place between 25th and 27th of March and brought together approximately 3,500 aviation professionals and senior managers from 85 countries, where TAV IT introduced its wide range of services and products from analysis to design and consultancy to support and maintenance.