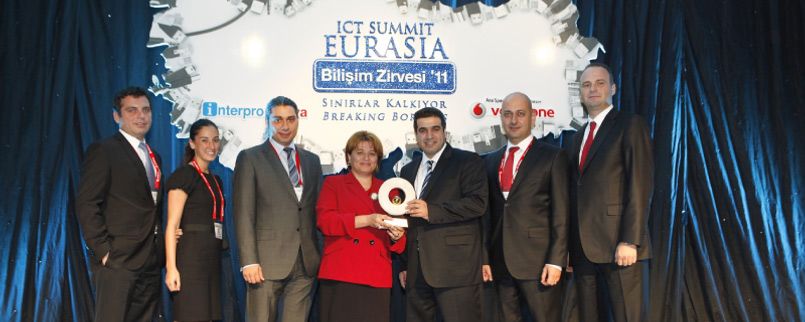 TAV IT came in first among the top rank competitor's following completion of the IT infrastructure project at Enfidha - Hammamet Airport in Tunisia. Deputy General Manager Ersin Inankul accepted the grand prize on behalf of TAV IT, which beat out other top companies of the IT sector at the ICT Summit Eurasia.

Designed as a platform to encourage cooperation between businesses across Eurasia, ICT Summit Eurasia 11 handed out awards for the best IT projects completed throughout the countries in the region. Outrivaling numerous well-established companies in the IT sector, TAV IT was awarded first prize for its Enfidha – Hammamet Airport IT Infrastructure Project. TAV IT Deputy General Manager Ersin Inankul received the award from Tayfur Acarer, President of Information and Communication Technologies Authority.

TAV IT Deputy General Manager Ersin Inankul stated, "As TAV IT, we developed and installed the system design and software used at Enfidha – Hammamet Airport with our engineers. Passenger traffic, security, luggage flow, information desks and the invoicing system for services provided within the airport were transferred to an automated system with the software we developed. We were very proud to gain recognition within the sector for a project upon which we placed great importance."

Projects at the ICT Summit Eurasia Awards, which witnessed competition among the international projects of 23 IT companies, were assessed based on criteria including targeted and actual completion dates, geographical coverage, technologies and products used, research and development, specific implementation and originality. As TAV IT received the grand prize, second place went to Vodafone, and in third place was Telenity. KocSistem and Neterra, Bulgaria were presented with special jury awards.