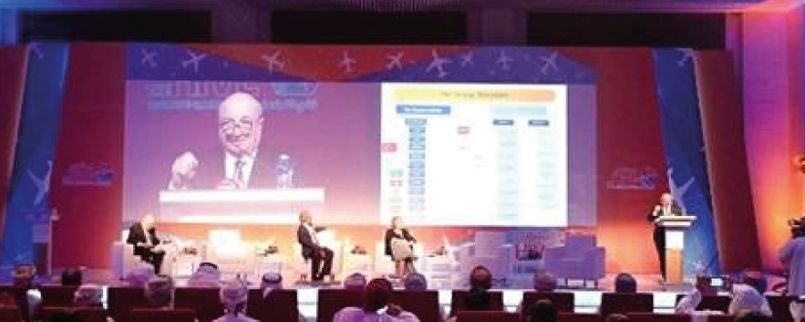 TAV Group participates in HIVE-The First Operational Readiness and Airport Transfer ORAT Conference hosted by the Management Company of Oman Airports, OAMC in Muscat, the capital of Oman, between March 25th and 26th, 2015.

Speaking at the panel discussion titled "The Impacts of New Airport Projects on the Growth of Airport Operators", TAV Group President & CEO made a presentation titled "Three Rules of Operational Readiness and Airport Transfer". TAV Information Technologies has signed a collaboration agreement with Management Company of Oman Airports, OAMC, which is the airport authority of Oman. According to the agreement, bilateral exchange programs, joint projects and consultancy projects will be carried out.

Attending the conference as a speaker on the second day of the event, TAV Information Technologies General Manager Binnur Güleryüz Onaran made a presentation titled "Experiences and Lessons Learned Delivering ORAT Services" and shared the details of "ORAT" which is an extensive methodology and integrated approach to provide operational readiness within a new airport infrastructure project and the know-how of TAV IT on this subject. Onaran stated, "The primary goal of ORAT is to provide complete and timely operation of the infrastructure and operational systems to assure the complete continuation of the process and comfortable and safe travels for the passengers. Therefore, the systems having the first priority must be installed, integration tests must be carried out and ORAT process must be completed successfully. Business practices can be installed and put into use in parallel with main systems or they can be arranged in a phased process when there is time pressure for the opening and the installation can be completed just after the airport is put into operation. End user training sessions must be provided and the users must have full command on the systems before the airport is put into operation. TAV IT is glad to complete and implement all the phases correctly and completely to put 14 airports into operation and express its know-how and experiences on ORAT in the first international platform."