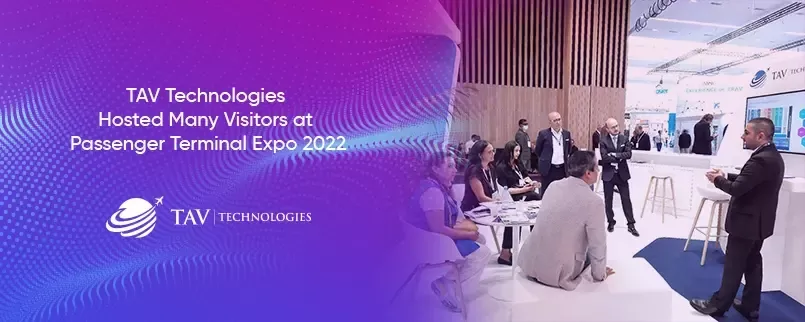 TAV Technologies exhibited at the aviation industry's highly regarded show, Passenger Terminal Expo & Conference that took place at Paris Expo Porte de Versailles, France, between 15-17 June 2022.

Passenger Terminal Expo is the world's biggest airport conference and exhibition. The highly regarded networking event was an exceptional opportunity for sector professionals. Attracting professionals from the airport, airline, aviation authority, government and related business executives from all over the world, it is the place where attendees put significant agendas on the table and discuss partnerships to leverage the industry. More than 10.000 visitors from all over the world showed interest in the Passenger Terminal Expo this year.

TAV Technologies booth welcomed many visitors from various companies and countries during the 3-day-event. Passenger Terminal Expo & Conference was a great success for all parties in terms of getting together with existing & potential contacts from all over the world, being able to share information about the latest industry trends & practices and explaining how TAV Technologies responds to them with its state-of-the-art solutions.

Latest Technology Solutions of TAV Technologies were Presented at PTE

Visitors of PTE participated in our presentation at the conference on "Operational Excellence with Next-Generation Airport Systems". Our leaders gave insights about technological methodologies to overcome operational problems.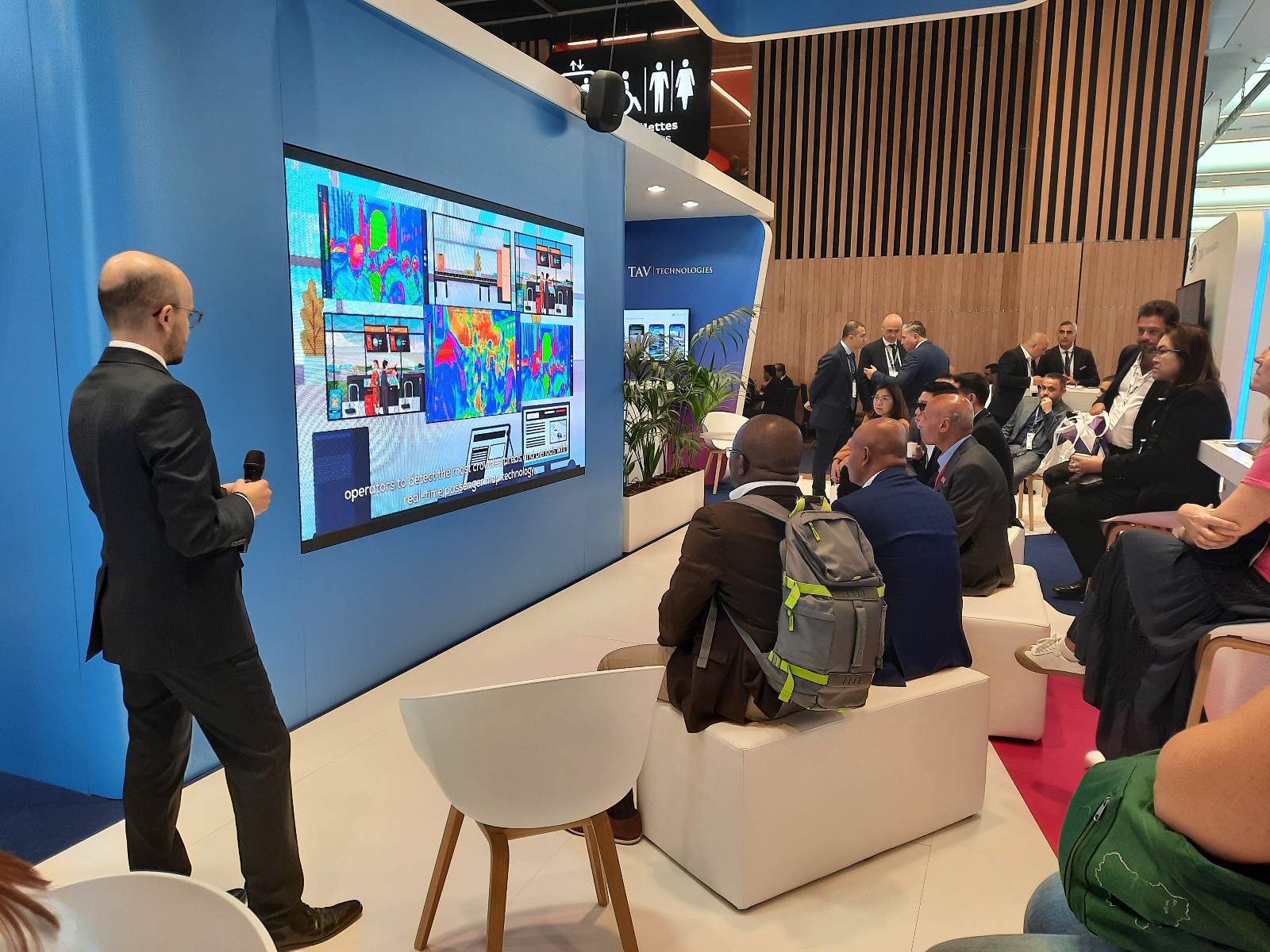 Besides attending our presentation, visitors of TAV Technologies booth had a chance to learn the details about our modern airport technology solutions from our technology experts. Product demo events for Total Airport Management Suite (TAMS) and Passenger Flow Management Platform attracted attention throughout the event. The demo attendees observed the value that TAMS generates in airport operations with its holistic architecture combining all air side and landside activities. Moreover, they noticed how TAV Technologies Passenger Flow Management Platform creates a smoother journey in airports with cameras located in the terminal to detect, track, and manage overall passenger traffic through airport touchpoints.

1-1 meetings organized during the event enabled us to connect with our stakeholders to build future collaborations.