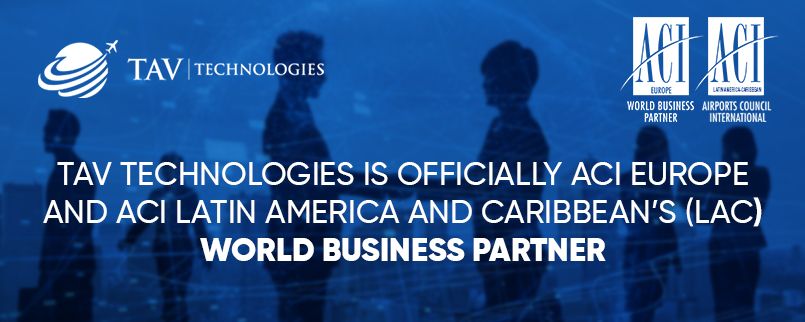 ACI EUROPE the European region of Airports Council International (ACI), is the only worldwide professional association to represent airport operators. ACI EUROPE represents over 500 airports in 46 countries. Members of ACI Europe carry over 90% of commercial air traffic in the Europe region and provide airport services to more than 2.3 billion passengers every year. ACI LAC is one of the most significant sectoral associations in its region with leading airports and stakeholders.


What Does The Partnership Involve?

TAV Technologies is now one of the world business partners of these valuable associations with several benefits. The memberships offer different cooperation options and communication channels for the member companies. As a world business partner, TAV Technologies will take part in important association gatherings, airport meetings, and committees to maximize its business opportunities and promote its services within the airport community. TAV Technologies will be much closer to the industry's key players and discuss current industry needs & challenges and respond to those with its state-of-the-art technology solutions. TAV Technologies and the ACI member airports will work hand in hand to benefit from the latest technologies in order to optimize airport operations, manage airport resources more effectively, help customers experience a perfect travel experience and so much more. Adding new players under the roof of ACI is also valuable for all stakeholders within the industry. As the number of new partners increases, the aviation sector will gain more power and the value of reciprocal know-how sharing will augment.

We are happy to develop new relations with such institutions to elevate the airport industry with our airport IT expertise that comes from our field experience as a TAV Airports Holding member. TAV Technologies will continue taking part in precious events and associations actively in the future.