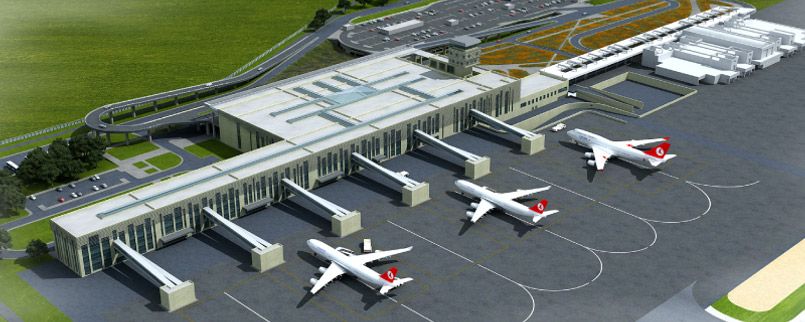 Followed by the success of "Van Ferit Melen Airport" and "Elazığ Airport" projects, TAV IT now achieved to be the winner of the"Gaziantep Airport Flight Information Display System" tender.
TAV IT will be replacing the current Flight Information System (FIDS) of Gaziantep Airport, which serves approximately 1.5 million passengers per a year, with its own hardware and software applications which are developed by the latest technologies. As the winner, TAV IT plans to complete the replacement by September 2012.
Flight Information Display System (
FIDS
) which is completely developed by TAV IT's engineers; minimizes hardware requirements, increases performance, has user friendly interfaces and able to be integrated with all relevant aviation systems. In addition to these, TAV IT became prominent by The Design Editor which allows the ability to generate elegant, contentful and ergonomic screen designs.
TAV IT offers low operational cost to Airport Operators by the advantages of FIDS which is developed using the latest technology and is able to operate 24/7 without interruption.