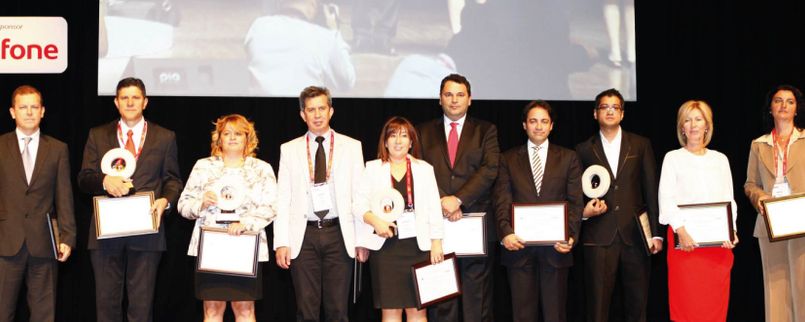 TAV IT received the 2nd prize at the ICT Summit Eurasia 12 with its resource management system for the King Khalid Airport in Riyadh and King Fahd Airport in Dammam, Saudi Arabia. The system which allows resource optimization and has been used at Istanbul Atatürk Airport for the last two and a half years highlighted the success of TAV ITY at the ICT Summit Eurasia 2012.
ICT Summit Eurasia 2012 Awards aims at promoting collaboration across the Eurasia region and TAV IT was granted the silver prize thanks to its resource management system project for King Khalid Airport in Riyadh and King Fahd Airport in Dammam, Saudi Arabia. This award proves that TAV IT remains to be one of the leading brands in the industry. The award was presented to Binnur Güleryüz Onaran, General Manager of TAV IT.

"We received the 2nd prize with the adaptation of our Resource Management System project which successfully performs a critical resource allocation operation for more than two years at Istanbul Ataturk Airport for use at King Khalid and King Fahd Airports in Saudi Arabia. This year's ICT Summit saw a high turnout with the attendance of foreign participants from around the world. It is a great source of pride for us to stand out among the important projects of other participant organizations and receive this award." Onaran said at the award ceremony.
TAV IT has proved again its ongoing success in the industry with the recognition it received among 12 finalists who compete with their international projects at the ICT Summit Eurasia 12, a respected platform which promotes and recognizes international collaborations and successful joint venture projects between the representatives of the IT industry operating in Eurasia countries. TAV IT was also granted the 1st prize with its IT infrastructure project for Enfidha – Hammamet Airport in Tunisia at last year's ICT Summit which was organized for the first time.