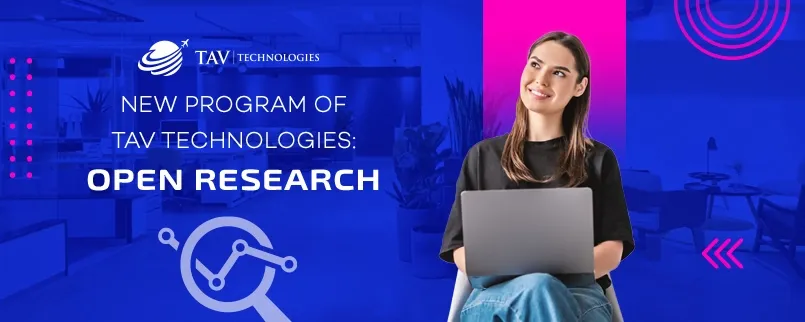 TAV Technologies attaches great importance to research and development programs to support academia as one of the significant technology providers. Following trends and the latest developments add value to all companies, especially IT providers, because of their direct connection with R&D initiatives. Collaborative projects with universities are essential resources to change traditional methods with modern approaches. TAV Technologies has been developing high-tech solutions for years and working with various partners under international research programs. Since then, our technology teams have been actively taking part in academic projects to strengthen our innovation power.

Invitation to Join Open Research Program
TAV Technologies has recently initiated the "Open Research Program" for academicians and university students in line with its R&D roadmap. The pilot studies started at Koç University and Middle East Technical University (METU) with grand success. The program enables students (Senior BA, M.Sc., Ph.D.) and their professors to access optimization and artificial intelligence projects that TAV Technologies manage. Students can directly benefit from TAV Technologies projects to define their thesis topics.
Detailed problem discussion meetings will be held with students and professors to elaborate on each topic. Following that, students will have an opportunity to reach real-time operational data to pick their cases within the problem pool. Throughout the program, TAV Technologies R&D team will monitor each student's progress through weekly meetings and give guidance if needed. In the final stage, students, academicians, and TAV Technologies team members will write scientific articles in collaboration with one another. After evaluations, successful outputs will be used to support TAV Technologies' product development processes. Thus, university students will have a chance to contribute to the company's workflows and projects.
The program is a significant opportunity for university students who want to come to the forefront in their career journeys.
Please get in touch with us if you are willing to participate in the "Open Research Program."