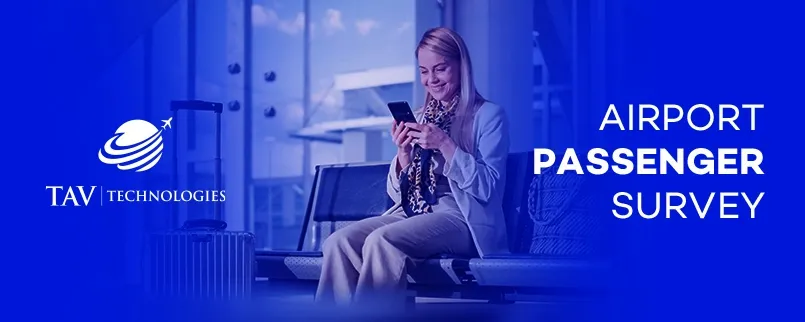 TAV Technologies conducted research covering 71 countries in order to better understand how passengers experience technology at the airport. This research provided insights on key topics such as passengers' use of technology and their technology adaptation.

Participant Profile

The below graph shows the demographics of the participants in detail: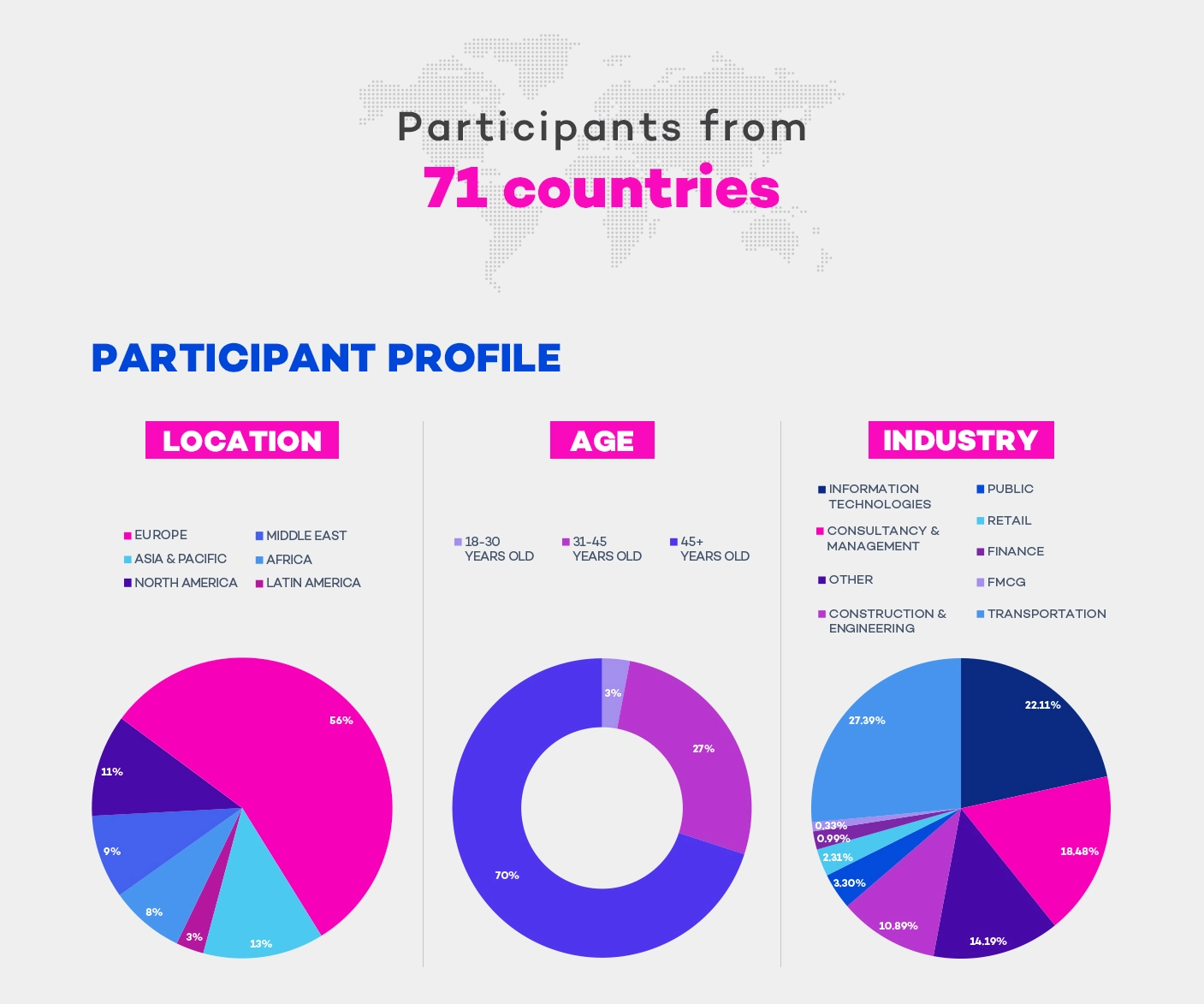 Questions
Collected responses to the first question demonstrate that passport control and baggage claim are major problems for passengers.
Passengers think that biometric solutions such as facial recognition and e-passport systems are beneficial for a positive passenger journey.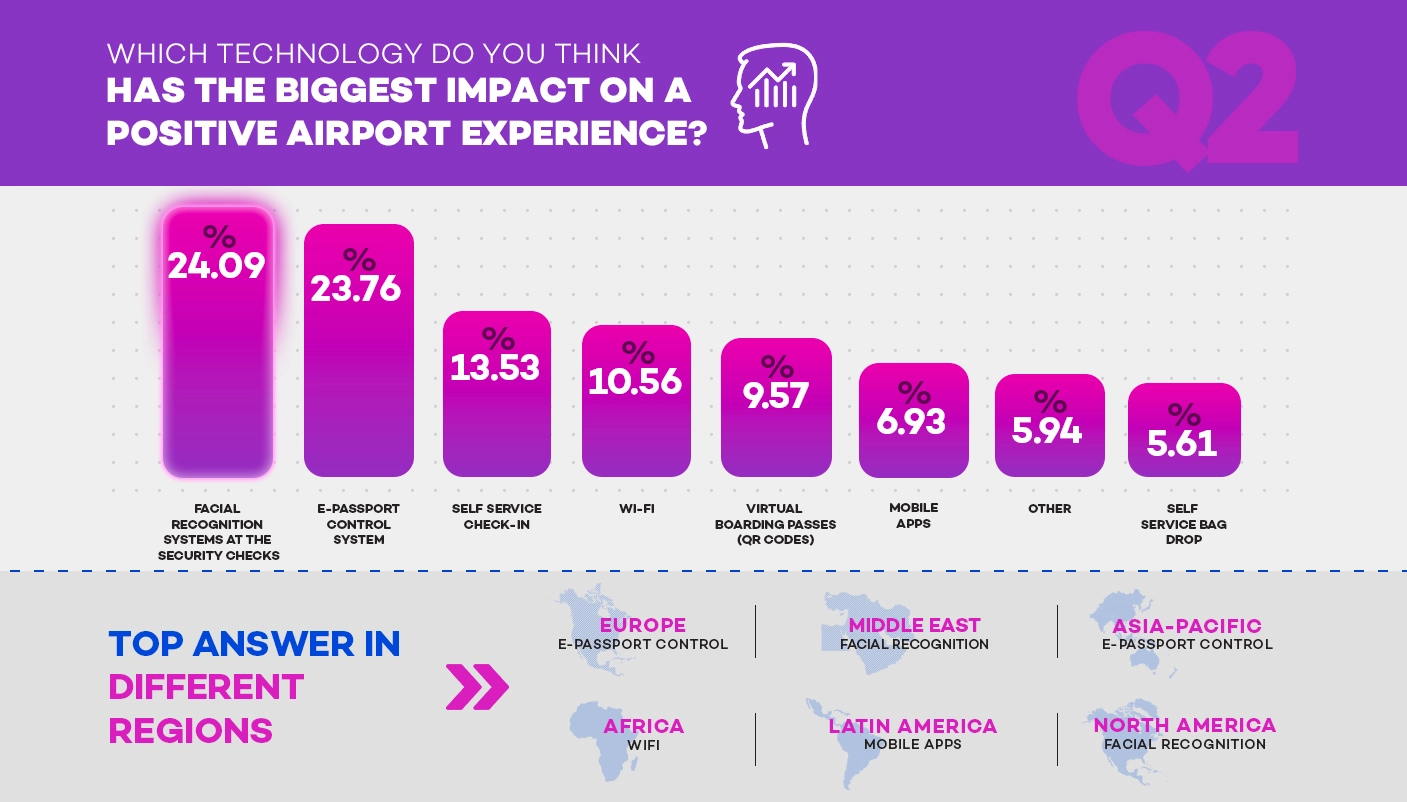 Most of the respondents are aware of the significance of technology in passenger processes.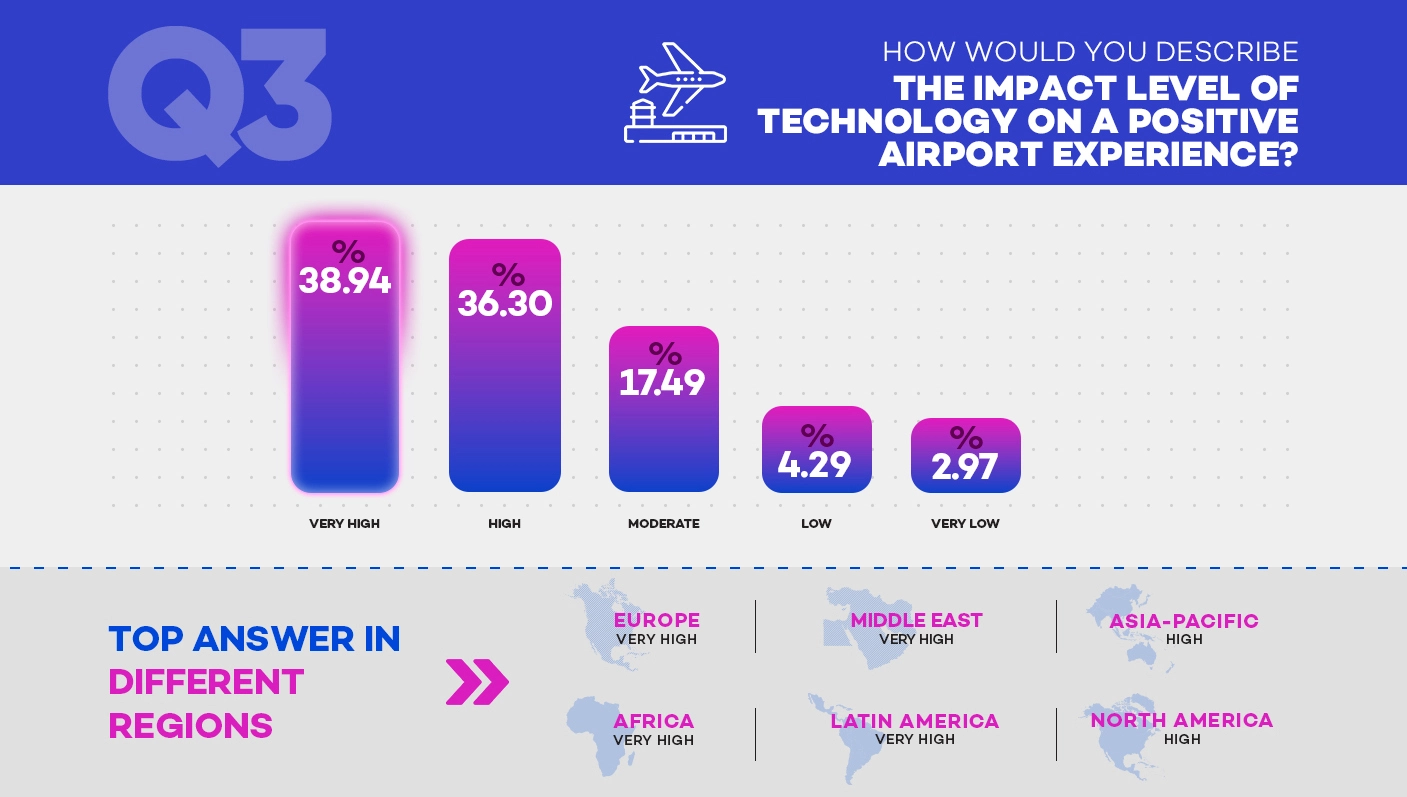 The respondents are likely to experience airport technology solutions at check-in gates and passport control points.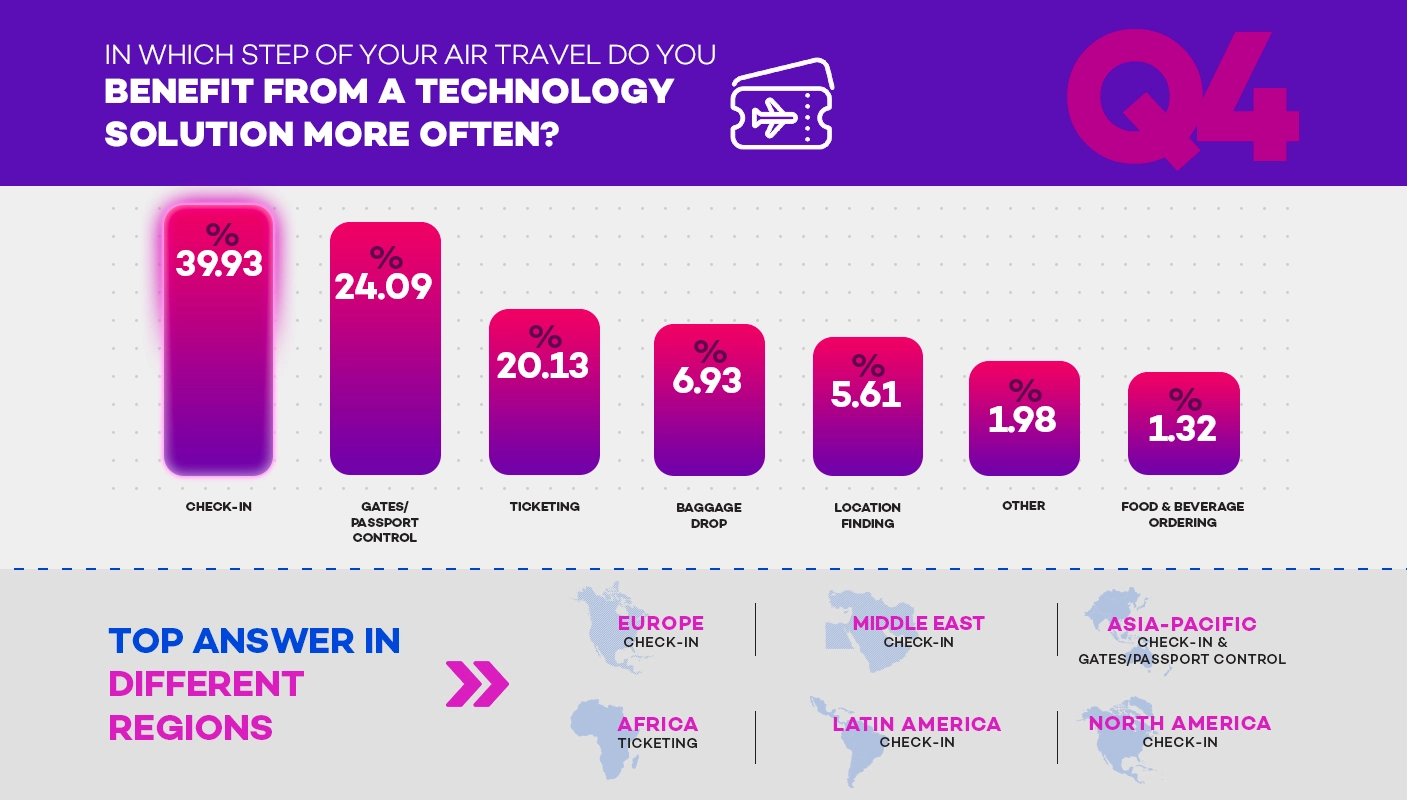 The big majority of the respondents share that they have not used an online ordering platform yet.