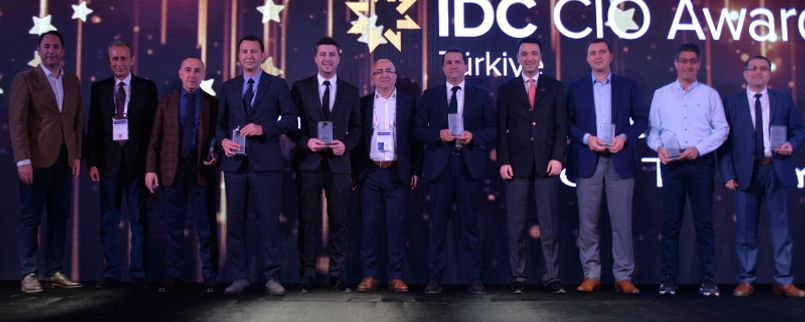 TAV Technologies, operating 24/7 on three continents and making a difference in airports with their IT solutions, won an award for their TGS RMS (Resource Management System) Project in the IT Cost Efficiency category at the "IDC CIO Summit 2019." The tenth annual summit, a pioneering platform for the IT world, gathered together international IT professionals, industry leaders and speakers. TAV Technologies General Manager Kerem Öztürk, Assistant General Manager/ Önder Göğebakan, and TGS Project Coordination Manager Tuna Ereğilmez participated.

TAV Technologies General Manager Kerem Öztürk said:

TAV Technologies is a unique technology company offering total technology management in various business sectors such as aviation, construction, health and manufacturing. The key elements that distinguish us from other IT companies are our experienced specialists with in-depth knowledge of the airport sector and our seasoned engineers who utilize high-end technologies. We are a global actor on 3 continents, in 9 countries, 36 airports, and 21 companies, with 43 in-house developed commercial off-the-shelf products. We will apply the experience gained from the projects we managed to further improve our sector. I would like to congratulate all of my colleagues who contributed to the project and hope we can produce many more successful projects together in the future.


The summit, which selects the year's best in six categories, also gathers together top managers, CIO's and IT professionals to share their experience and views on technology in real professional life and hold meetings to explore innovations and opportunities.