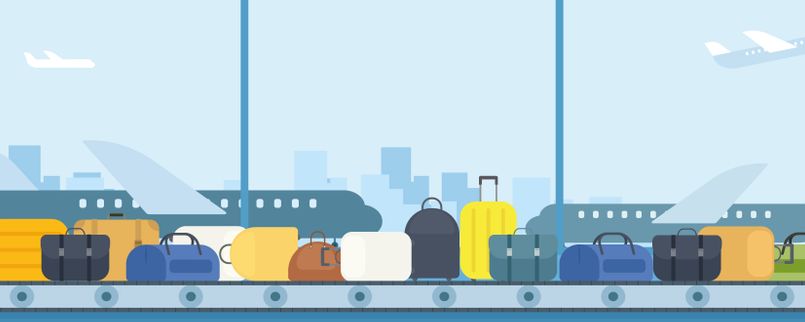 Since its pilot implementation in Gazipasa Airport, Alanya, Turkey in 2016, TAV Technologies BRS started to be the choice of more airports. In 2017, Enfidha Airport in Tunisia, and in 2018, Skopje and Ohrid airports in Macedonia, as well as Izmir Adnan Menderes Airport in Turkey trusted TAV Technologies BRS solution for baggage reconciliation, and for compliance to the IATA Resolution 753 for baggage tracking. The new airports are on the horizon in 2019; Ankara Esenboga and Bodrum Airports in Turkey, among others.
Features of BRS
TAV Technologies BRS improves the efficiency of baggage operation and facilitates the baggage loading - unloading processes. Besides being a reliable reconciliation system, TAV Technologies BRS supports the airlines and airports in their responsibility to track and trace the journey of the baggage from within the airport until the delivery at the final destination, in full compliance with the IATA Resolution 753.

The system is implemented in the above-mentioned airports as a centralized solution minimizing the on-site hardware investment cost. Additionally, TAV Technologies BRS is delivered in a bundle with TAV message hub that sends and receives all baggage messages (BSM, BPM, BUM, etc.) from DCSs via traditional and alternative data transmission channels.

TAV Technologies BRS offers a multi-language, user-friendly interface to rule out any potential language and interaction-related user error from this security-centric operation environment. Its current implementations prove that TAV BRS adds significant value to the airport operation processes and passenger journey experience in different parts of the world. Apparently, it will help many more airports with varying needs to improve their services in the near future.