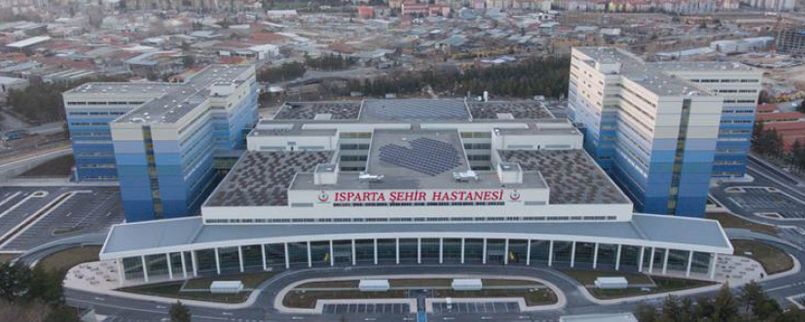 Reaching out to 32 airports on three continents with its products and services, TAV Technologies transfers its know-how and experience in sectors other than aviation such as the
health sector
.
TAV Technologies undertakes IT Infrastructure and Systems Project of Isparta State Hospital
Having become one of the leading global brands specializing in airport IT solutions, TAV Technologies, a subsidiary of TAV Airports, transferred its critical IT solutions which are applied in the aviation industry to the health sector. Constructed with Public Private Partnership (PPP) model, Isparta State Hospital was invested 1.1 billion TL in total and has a capacity of 755 beds and the hospital's all IT infrastructure and systems were installed by TAV Technologies. The company will also administer the IT operations of the hospital which has recently been put into service.
Providing the highest level of comfort in the health sector, the project consists of 20 operating rooms, 131 ICU units, 167 clinics, 35-bed capacity physiotherapy unit, 26-bed capacity hemodialysis unit, and 35-incubator capacity neonatal care unit.