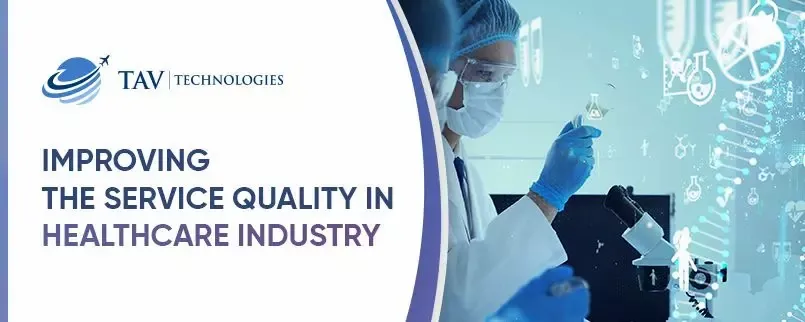 TAV Technologies, a worldwide key player in providing end-to-end technology solutions and services for the aviation industry, transferred its IT expertise to the healthcare industry. TAV Technologies provides services regarding Healthcare Information and Management System Society (HIMSS) and customized Service Management solutions for the healthcare industry. TAV Technologies' deep experience and know-how in ICT operations allow the company to provide world-class services.
Services Provided for Isparta City Hospital
TAV Technologies is working closely with the Turkish Ministry of Health and been providing Hospital Information Management System (HBYS) and Help Desk infrastructure installation for the Isparta City Hospital. The IT services provided for Isparta City Hospital for four years are ISO 9001 accredited
When the COVID-19 pandemic started, Isparta City Hospital became a Regional Pandemic hospital and carried on to treat 5,000 patients a day. TAV Technologies' on-site expert team implemented IT systems for examination tents and sampling tents to meet the increasing demand, plus provided 24/7 uninterrupted services.
TAV Technologies plays an important role in ensuring patients receive uninterrupted and trouble-free services from examination to final procedures that are specific to hospitals. Its services are designed to ensure patient satisfaction as a priority while supporting healthcare professionals to operate in the fastest and most effective way. The installed systems by TAV Technologies also reduce paper consumption making hospital operations more eco-friendly and sustainable. Also, the HIMSS 6 process is completed, and the HIMSS 7 process is progressing.
Using its vast experience in complex IT ecosystems, TAV Technologies also provided consultancy services for the building technologies (ULV-Ultra Low Voltage network systems) for Eskişehir City Hospital. With the consultancy services, the hospital effectively planned its project and optimized the project expenses. TAV Technologies continues to provide support in consultancy, infrastructure, product supply, IT operations & maintenance in provincial health directorates in various regions.