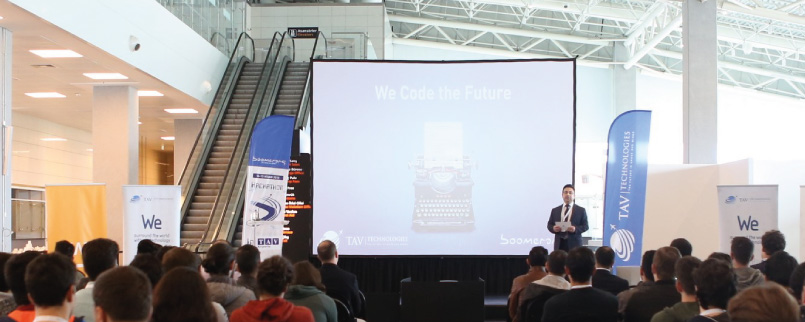 TAV Technologies, one of the world's leading companies in airport information solutions, organized Hackathon and 200 software developers, designers and project managers joined the Hackathon forming 48 teams. Teams will try to develop projects that will make life easier at the airport and offer technological solutions to improve passenger experience.

TAV Technologies, one of the world's leading brands by specializing in airport
IT solutions
, organized a two-day software marathon to produce ideas for the future of the aviation industry. In this context, the event was organized with the title of "Boomerang Hackathon" at Atatürk Airport C Terminal. Ideathon was held at the same time with Hackathon, sharing project ideas about airport technologies. TAV Airports Executive Vice President Franck Mereyde and TAV Technologies General Manager Kerem Öztürk attended the event.
"We are looking for ideas that make life easier "
Kerem Öztürk, General Manager of TAV Technologies, said: TAV Technologies has become an expert in airport information solutions and today we are presenting our products and services at 36 airports on three continents. With Hackhathon organization, we aim to provide different perspectives to the data that is produced at the airports, with, technological approaches and innovative collaborations of the participants, bringing innovation that creates value for TAV Technologies. With this Hackathon organization, we want to connect airport passengers and other stakeholders with aviation products and services. Find ideas that make life easier and bring all kinds of imaginary, technology that can guide the aviation industry of the future.