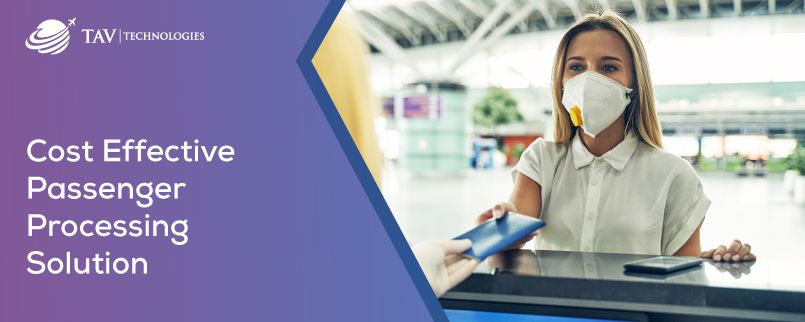 Over the past decade, the aviation industry was already developing new technologies in order to benefit from global growth in passenger traffic and meet future capacity challenges.

Today, it is essential that airports heavily invest in the smart and new technologies to operate with the maximum efficiency within its capacity, and ensure that operations are cost-effective and meeting passenger expectations.

Airport Common Use Systems

Passenger processing efficiency at the airport is crucial to cost-effective operations and profitability. Airports need to invest smartly in terminal facilities and avoid unnecessary capital expenditure in order to generate more revenue.

Sharing equipment, data and creating a flexible infrastructure will facilitates passenger processing and overall operations become more efficient and cost-effective.

Common Use technology provides a platform for airlines, airports and ground-handling agents to support their passenger processes with a range of benefits by replacing expensive and less efficient dedicated passenger processing facilities with shared resources in each passenger processing points. This will give airports the ability to free up more space for new investments that can drive revenue growth such as commercial or retail ventures.
Common Use Passenger Processing System (CUPPS)
The definition of CUPPS, stated by IATA , is the range of services, specifications, and standards enacted to enable multiple airlines, service providers, or other users to share physical check-in or gate podium positions (simultaneously or consecutively).

Traditionally, check-in desks are leased and operated by the airline. Each airline check-in agent uses its own software to check-in and to generate the bag tags. The Common Use Technology, under the CUPPS, allows all airlines to use their own check-in applications on the common platform, and share a physical desk and IT infrastructure at airports with other airlines.

Benefits of CUPPS

CUPPS will maximize airport capacity, reduce costs of installation, support, ongoing maintenance, and improve efficiency at the airport. By using CUPPS, airports will benefit from better space utilization, deploying and relocating operations rapidly and seamlessly, anywhere based on the existing needs

In addition, it benefits the airlines by eliminating the need for installing and maintaining equipment and facilities at fixed locations, provide all airlines the ability to use their own check-in applications on the common platform at any gate or ticketing position in the terminals.
TAV Technologies' experience
TAV Technologies is a leading airport solutions company with long experience in delivering innovative and cost-effective technology solutions and services that empower the world's airports with the efficiency, scalability and flexibility they need to deliver the best passenger experience.

Common Use Passenger Processing System developed by TAV Technologies is one of the few IATA certified CUPPS platforms in the world and it is the first IATA certified platform runs on Windows 10.

This platform is a competitive solution, fast and easy to implement with high availability architecture and it is scalable to any number of workstations. As a robust and reliable solution, it provides a secure environment using industry-standard technologies. It enables airports to provide high performance in passenger processing while reducing operating costs as a highly resilient operation.

As passenger expectations increase, it is more important now than ever before for airports to improve and optimize passenger-processing operations. Using the right technology can help airports to overcome challenges and adapt to operational demands.