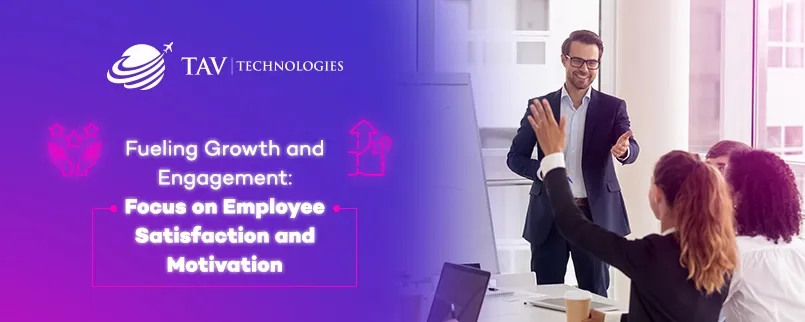 TAV Technologies, a part of Groupe ADP, is a leading technology brand in the aviation industry. We design, develop, and implement aviation software solutions and services using state-of-the-art technologies. Our products range from airport operation management software to digital applications that ensure smooth airport journeys for the passengers.
As a company under the TAV Airports umbrella, we operate in various verticals, including Duty Free, Food & Beverage, Hospitality, Security, and Ground Handling. This cross-cutting environment offers our employees the opportunity to work in a multinational, dynamic, and exciting workplace where they can learn and use their potential at maximum.

A Company Dedicated to Innovation and Excellence

Our success in the global aviation market is a result of TAV Technologies' unwavering focus on innovation and excellence. As a rapidly growing organization with over 500 employees located globally, we aim to disrupt the Air Transport Industry (ATI) by providing unparalleled levels of efficiency and innovation to our customers worldwide with our modern solutions.

Happy Employees Lead to Successful Business

We prioritize the well-being of our employees because we know that a happy team leads to satisfied customers. Our company culture is built on open communication, transparency, and professionalism, creating a positive and motivating workplace where everyone can excel. We actively seek feedback from our colleagues and regularly conduct employee satisfaction surveys to improve and enhance the working experience for our team members.

We also strive to create a working culture that embraces diversity and encourages active participation from all of our colleagues. Our commitment to transparency ensures that every employee is up-to-date with the company's milestones, objectives, and initiatives. This shared sense of purpose allows our employees to feel connected to our company's goals and contributes to a strong sense of belonging within the team.

Values to Build a Better Culture

We strongly value the power of teamwork and recognize its importance in achieving success. This belief is not only reflected in our everyday interactions but has also earned us several Great Place to Work certifications. Our colleagues come from different backgrounds, and we pride ourselves on fostering an inclusive environment that supports collaboration, innovation, and a sense of community.

As each employee has unique responsibilities and work requirements, we strive to accommodate these needs and adapt to changing trends. Our hybrid and remote work plans allow us to create a flexible and responsive work environment that meets the diverse needs of our team members. By offering a dynamic work culture that prioritizes employee satisfaction, we achieve our goal of fostering a truly engaged and committed workforce.

In conclusion, TAV Technologies is a thriving technology brand in the aviation industry that offers innovative aviation software solutions and services. With flexible and adaptive work arrangements, we continue to build a better culture that accommodates the changing needs of our employees and the industry. Joining TAV Technologies offers the opportunity to work in a modern, innovative, and inclusive workplace, where employees are valued and their voices heard.