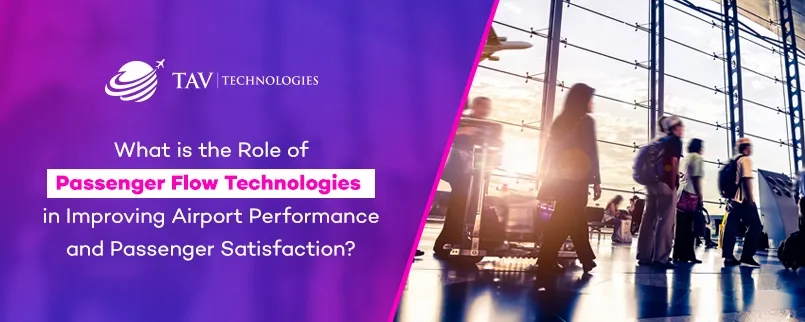 Airports play a crucial role in the overall travel experience of passengers. A smoothly-run airport can make the difference between a pleasant journey and a frustrating one. On the other hand, poor airport performance can lead to unhappy passengers and potentially harm airport revenues. But what exactly makes an airport perform well, and how does it impact passenger satisfaction? Let's take a closer look.

First of all, efficient and streamlined processes are essential for good airport performance. This includes everything from check-in and security, to baggage handling and boarding. When these processes are well-organized and run smoothly, passengers are more likely to have a positive experience.

When all these significant success factors are considered, removing passenger queues is a real challenge for any airport management. Bottlenecks at check-in, through security checks, arrivals or other points of the air travel will certainly frustrate the passengers. But for airport management it is far worse – not least as air travel returns to pre-pandemic growth. With domestic passenger numbers in October at 77.9% of 2019 levels, and international figures at 72.1, according to global figures from IATA, the need to better manage airport passenger flows is a reality.

Without properly optimising wait times, airports will simply be bearing unnecessary staff and other associated costs, while also denying revenue-generating opportunities for their terminal's retail outlets than if passengers had greater dwell time.

Following Passenger Flow Enhances the Overall Experience at Airports
A solution is now fully available, one that means chokepoints are becoming a thing of the past at airports using this end-to-end technology solution from TAV Technologies.

Its Passenger Flow Management (PFM) platform is already ensuring a seamless movement of airline passengers through the departure, boarding and arrival processes in airports worldwide. And in doing so, the system is removing pinch-points to create a win-win solution for air travellers and airport owners alike.

How can PFM Affect Airport Performance?
Passenger Flow Management is a smart airport solution that marries together the anticipated passenger movements with real-time monitoring of airport footfall. This end-to-end capability uses smart camera technology to interpret and monitor passenger behaviours to optimise wait times, reduce overheads, increase revenue, and improve an airport's overall passenger experience.

Real-time measurement
The Passenger Flow Management platform's responsive architecture is accessible on any computer, mobile or tablet device with both IOS and Android capability. In real-time it can identify problems and introduce solutions to reduce airport delays – creating more leisure time for travellers and improve their levels of satisfaction as they progress through the airport environment.

The platform provides terminal managers with automated notifications that can allow them to shift resources at the right time to improve queue performance and remove dwell times.


Caring for passengers and staff
And in these days of heightened health protocols, the platform can even control social distancing and measure air quality within terminal space – to look after the health of passengers and airport staff alike.


Dashboard measurement modules

The TAV Technologies Passenger Flow Management system incorporates modules that are configured to the needs of each individual user or team that is managing any aspect of an airport terminal space.

Indisputable data to drive positive change

Dashboards display real-time information that measures against key performance indicators (KPIs) and other important metrics to determine an airport's efficiency and effectiveness at any moment in time. And when evaluated against historical data, heat map densities and the system's predictive mapping, managers have all the information they need to introduce efficiencies that will smooth passenger flows going forward.

In conclusion, passenger satisfaction and airport performance are closely linked. Efficient processes, good infrastructure, services and amenities, and excellent customer service are all different elements in ensuring a positive experience for travelers. TAV Technologies, whose products and services are driving the effectiveness of more than 50 airports on four continents, improves the airport efficiency with its passenger-centric technologies.