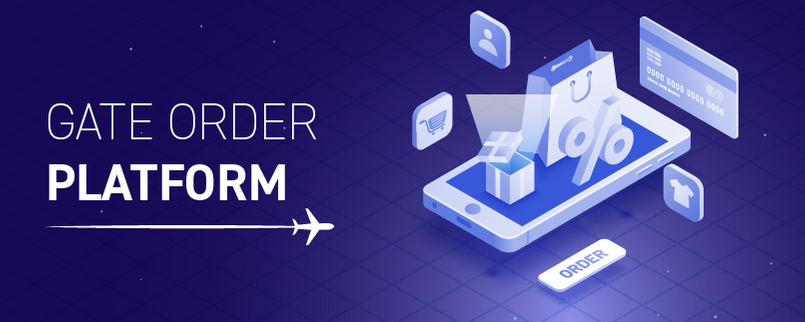 Airport Smart Solutions
In the last decade, air traffic has increased significantly creating challenges for security, passengers' flow, baggage processing, ground operations and also for airport retailers. Airports are heavily investing in smart technologies and new applications to overcome these challenges to improve their efficiency, incomes and passenger travel experience.
One of the biggest challenges for air travelers are the time spent at the check-in area, security and passport control. Every minute wasted in the queues could have been spent in the airport shopping, dining or entertainment area.


Golden Solution: Gate Order Platform
Digital transformation is forcing companies to change their business models and adapt to the new market reality.

Simply, it is about changing the way a business interacts with its customers and how they provide their customers with a consistent satisfying experience whenever and wherever they need it.

In line with this trend, TAV Technologies has developed "Gate Order" solution with its great features and capabilities. This solution will allow airport retailers meet passenger expectations and increase their revenues at the same time.

The Machine Learning technology used for this solution allows airport retailers to benefit the maximum from the passengers' time spent in the airport and meet passenger expectations in the same time.














Happy Passenger
Easily and smoothly, "GateOrder" application allows airport passengers to save important time and efforts by creating online orders for duty-free items, food & beverages at the airport and pay via their smartphone. It also provides passenger to gather their orders at delivery points such as gates, meeting points etc.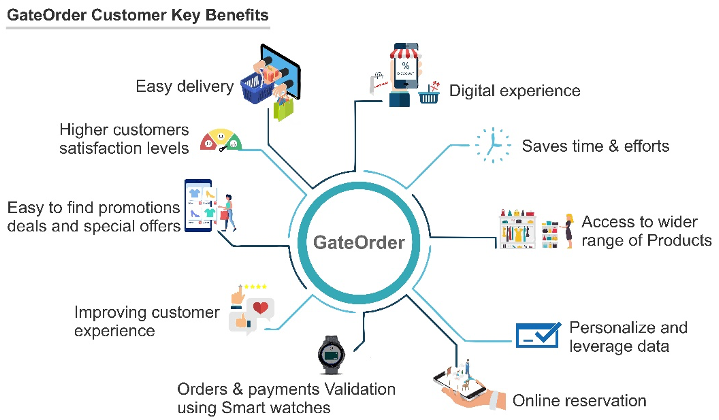 Happy Retailer
On the other side, the big beneficiary of "GateOrder" application is the business owners at airports, the application will raise customer satisfaction to higher levels and makes them spend more and more. They will have also more loyal customers, higher passenger traffic, higher income and higher profit margin.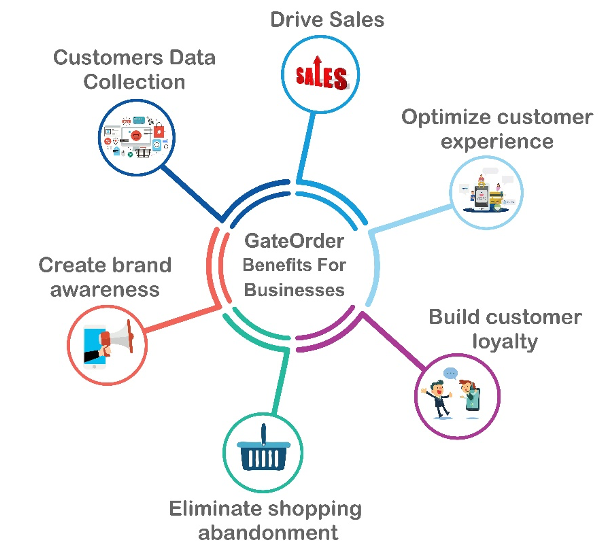 In today's fast-moving, always connected environment, companies are forced to consider implementing a digital solutions strategy, if they haven't already.

Smart applications offer organizations an opportunity to engage modern buyers and deliver on their expectations of a seamless customer experience regardless of channel or place.