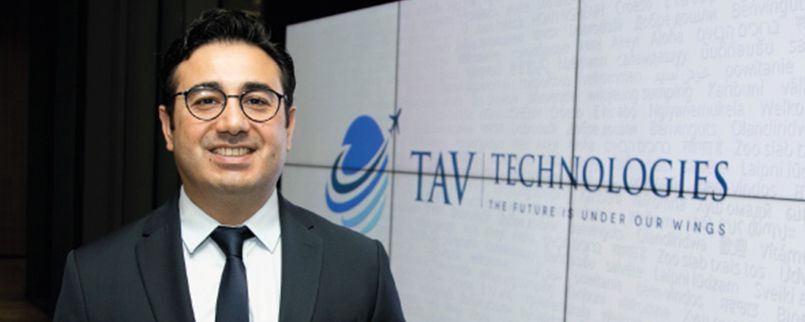 We have been going through a humanitarian crisis globally, therefore local and international authorities are taking drastic measures to minimize the spread of the COVID-19 virus. The aviation industry is brought almost to a halt which leads to the loss of traffic and revenues.
As different sectors are finding their own ways to adapt to the new normal, the aviation industry has restarted its operations by focusing on the safety of their passengers and staff. Meeting the passengers' expectations is crucial in rebuilding confidence and ensuring that air travel is safe, by minimizing the exposure to and the potential spread of the disease.
As TAV Technologies, we believe that the innovative technologies and digital transformation are essential during the recovery from the effects of COVID-19, hence we help the airports to exceed commonly accepted international standards in line with our objective of being a global solution provider that develops high-end technologies.
Necessity is the mother of innovation.
The sector is going through changes to ensure minimized risk of spread at the airports and on board the aircraft. This undertaking will introduce new technologies and innovations. Our research and development teams are always looking for the most innovative solutions at our state-of-the-art innovation center that fully simulates the airport technology ecosystem.
The post-COVID period is forcing the airports to take radical actions such as being fully equipped with self-service solutions to ensure a contactless passenger journey. Reducing contact within the airport is possible by introducing technological solutions that allow passengers to complete check-in, bag drop, security, and boarding check functions in total autonomy, minimizing any form of contact. Innovations like facial recognition and biometrics will become fundamental, not only to make the travel experience smoother for passengers but also to limit contact with surfaces as much as possible.
One other measure to implement within the airports is to establish the social distance at every point of the passenger journey. TAV Technologies Flow Management solution will keep passengers and operational staff safe, using Artificial Intelligence and computer vision technology that automates passenger counts for indoor tracking, wait time monitoring and management, and passenger density management. Real-time notifications for predefined social distancing rules will help airport personnel to take proactive actions and avoid problematic situations.
Due to the pandemic; the airports are operating with fewer amounts of passengers and the minimum number of staff is serving these passengers to lower the costs. As optimal use of limited airport resources is essential, the airport operators are looking for finding ways to optimize passenger flow during capacity changes without compromising safety and comfort. Consequently, TAV Technologies Resource Management System and KPI optimization algorithms will help the airports decrease their operational expenses and improve their efficiency.
During this transformation period, the passengers are looking for a completely digital experience, planning their entire journey remotely. Whether checking in before getting to the airport or duty-free shopping, digitalization will have higher importance. As TAV Technologies, we help the airports to benefit from the e-commerce industry and increase non-aviation revenues by empowering digital solutions to shape a better passenger experience for tomorrow.
Good project management skills are fundamental in facing these changes and implementing new technologies may take time. Our Project Management Office is an organizational unit established to centralize and coordinate the management of all projects. With our vast experience and global expertise in the field, our priority is to meet the airports' needs and maximize the return of investments.
In conclusion,
The world moves towards the recovery phase, and TAV Technologies will aid this phase by continuing to provide end-to-end technology solutions and services using its unique experience in sophisticated and complex environments. Our agile, professional, and innovative team will pave the way for a better tomorrow for aviation.



M. Kerem Öztürk
TAV Technologies General Manager