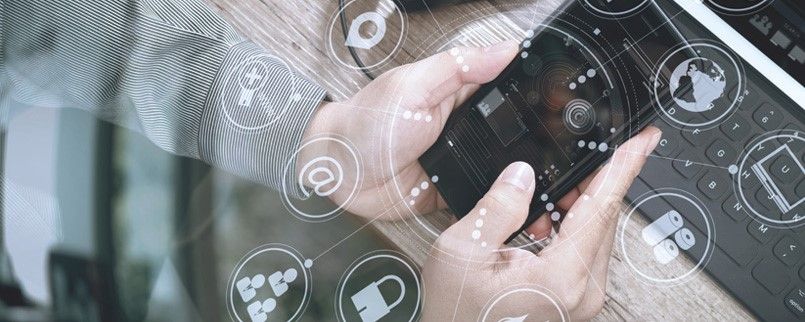 According to a report published in 2016, 90% of the world's data was assumed to have been
created in the last two years. Today, over 2.5 quintillion bytes of data, each of which can fill
10 million Blu-ray discs, are created. Most of the data are not structured so many operations
try to understand how to operate and analyze them in the best possible way.

Platforms with services that gather and analyze IoT, Cloud and Big Data have been rapidly
increasing (Google, Amazon, Microsoft, IBM and etc.). Big Data can be parsed and become
usable thanks to these platforms. Transition period to the artificial intelligence has begun
via self-improving machines that can learn new helpful data.

According to research results of Forrester Research, it is estimated that the investment in
artificial intelligence will increase 300% in 2017 when compared to the previous year. It is
foreseen that artificial intelligent market will increase to $ 47 billion from $ 8 billion in 2020.
New products and services of technology companies present that they invest accordingly.
Amazon Echo, Apple Siri, Facebook M, Google Now, Microsoft Cortana and IBM Watson are
examples of artificial intelligence.

According to data of research company, Gartner, ~38% of the consumers in the US state
that they use smart assistant services of their smart phones. It is estimated that as of the
end of 2016, smart assistant usage rate shall reach to 70% and 40%-50% of the transactions
in the smart phones shall be carried out via digital assistants in the developed countries.
An assistant that plans your time in the most efficient way thinks and decides on behalf of
you!
For example; you have a flight and your digital assistant takes control;
1) Defining the clothes, you will pack besides your shopping needs in line with weather
condition of the city you will travel to, it checks your bank accounts and shops online
prior to your flight.
2) It warns you whether you will buy fuel or not by checking your car's fuel status. It
calculates the duration of your ride to the airport by considering availability of the
carpark at the airport, traffic conditions and alternative roads.
3) It estimates the time when you should leave home in order to reach the airport on
time according to Domestic / International flight options.
4) It sets the alarm to wake you up after checking the details such as arrival to the
airport, average sleep, time to get prepared in the morning, shopping at the airport
with special promotions.
5) It gets information of your flight in case of delays before you get up and updates the
alarm in addition to your entire schedule.

It is possible to add more scenarios. We will be using these services and many more in the
near future. We will have continuously learning and developing digital assistants that
include artificial intelligence within our smart phones which will not only organize our digital
world but also become candidates to plan our lives.

Ahmet Turan Balkan
TAV Technologies Web & Mobile App Development Coordinator

Source: Gartner, Forrester Research