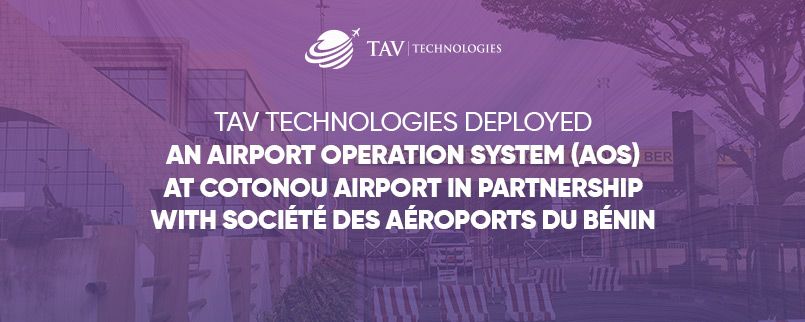 TAV Technologies provided its high-end technology solutions to enhance the passenger experience and ensure operational excellence for the digital transformation of Cotonou International Airport. The scope of this digital transformation project covered designing, procuring, implementing, and integrating all Airport Operation Systems (AOS) successfully. TAV Technologies managed the integration and implementation of AOS & Passenger Processing Systems and provided harmony between new products and currently used operational management systems.
TAV Technologies was responsible for implementing various systems such as AODB/IB, RMS, FIDS, CMS, BRS, CUPPS, CUSS in a wide range by applying its project management methodologies.

Comfort and Safety for the Passengers with Advanced Technology Solutions



Cotonou International Airport is now able to provide comfort and advanced safety for its passengers while enhancing the overall passenger experience through operational efficiency optimization.
The following IT systems are now available to use at Cotonou Airport:
TAV Technologies is a visionary technology solution partner that provides total technology management and delivers best-in-class solutions. It provides information technology services for high-end airports based on the latest trends with its highly experienced team. TAV Technologies is proud to partner with Société des Aéroports du Bénin (SAB).
The project was successfully completed by ensuring compliance with the project schedule and scope. Development, integration, implementation, and operational phases were finalized and customized according to SAB requirements and expectations. Moreover, TAV Technologies provided a detailed training program on new modules for SAB employees to have a smooth operational transition.