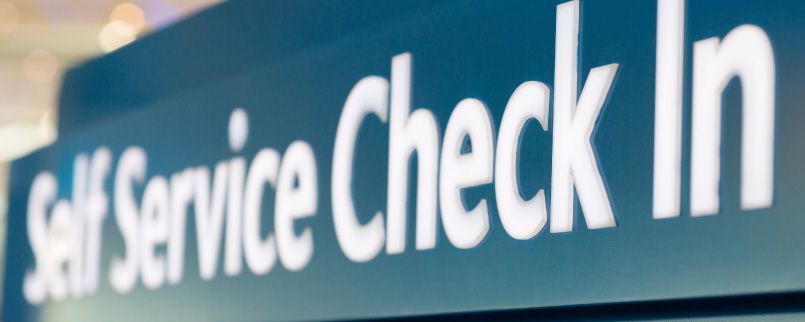 "Self-service solutions" is a complete set of services that eliminate human interaction for certain transactions. As we are going through challenges over time, customer expectations change accordingly and smart technological methods aim to transform the business manners in favor of customers in every sector. These services provide automation through pre-planned steps and increase the quality of company services in terms of safety and security. In recent years, people have become more prone to use automated processes and single service solutions due to the impacts of the pandemic. Self-service solutions are the remedy for those people who are looking for distance and limited social interaction.
TAV Technologies Self Service Solutions
We have been witnessing increasing rates of investment and curiosity for smart technologies in the air transport industry to remain competitive, improve the passenger journey and guarantee both safety and security for passengers. As the number of flight lines and passengers rises, airports come across capacity planning problems. Self Service Solutions of TAV Technologies are available to assist you while you are facing these challenges with its end-to-end services which had proven their success at numerous airports worldwide. People often tend to relate travel experience at airports with waiting at several control points. As the waiting time increases frustration level rises, and passengers start to spread negative word of mouth. Self-service solutions ease the experience of passengers especially at baggage drop, security check, and border control. Thus, the passengers go through a smoother process at these transaction points which are more likely to create negative emotions and dissatisfaction. Moreover, self-service solutions allow the processing of a substantial number of transactions to be managed by the passengers. This decentralized process helps airports and airlines to use their resources in other areas where human support is much more crucial.
Key Features and Benefits
Increased terminal capacity through self-service

Efficient HR allocation

Reduced waiting time for passengers

Improved passenger satisfaction

Cost-effective method

Lower overheads for desks and staff

Increased safety