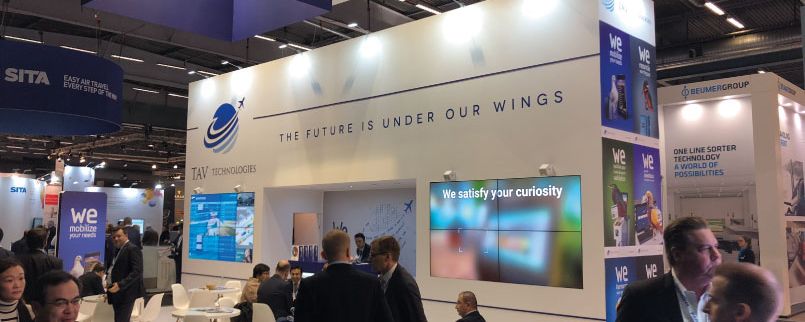 TAV Technologies took its part in the "Passenger Terminal Expo 2018" which was held for the 24th time and took place in Stockholm, Sweden. Passenger Terminal Expo is one of the leading fairs in the airport and airline sectors and TAV Technologies introduced its IT applications, ICT,ULV, ERP services and solutions to the visitors.
About TAV Tecnologies
TAV Technologies is a global actor on 3 continents,11 countries, 35 airports, 21 companies with 43 in-house developed commercial off-the-shelf products and drew attention from the visitors. Passenger Terminal EXPO provides a powerful international platform for the airport and airline sectors to interact and share common issues, goals and solutions about the airport industry, with a particular and unique focus on the terminal. Passenger Terminal Expo every year brings together 1,775+ conference attendees, 375+ expert speakers, 300+ exhibitors and 7,350+ event attendees from 100+ countries. The conference and exhibition attract professionals from airport, airline, authority, regulator and government teams as well as their consultants, architects and suppliers from every area of the passenger terminal industry. TAV Technologies promoted its wide range of services and products from analysis to design and consultancy to support and maintenance in the event.

TAV Technologies stood out as the unique technology company providing total technology management in different business sectors such as aviation, construction, health and manufacturing. The key elements that differentiated TAV Technologies from other IT companies were their profound business experts with in-depth airport business knowledge and seasoned engineers utilizing high-end technologies.,