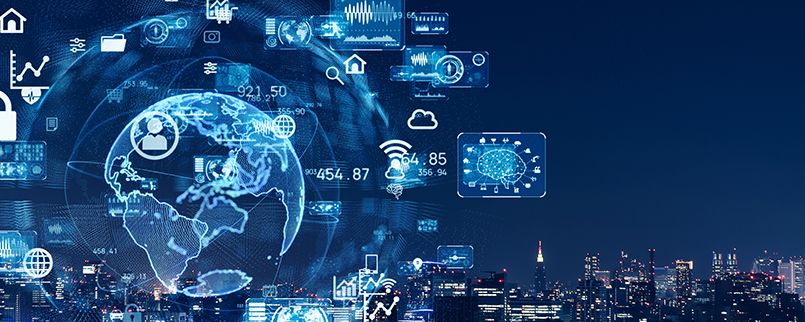 Internet of Things (IoT)
IoT (Internet of Things) encompasses everything connected to the internet from simple sensor devices to smartphones and wearables connected together. TAV Technologies helps enterprises advance customer experience, increase revenue opportunities, increase productivity and empower smart device applications while backing business models with data using our IoT solutions.

IoT Beacon Management
---
What is this Service about?
IoT Beacon Management is a service that using beacon management technology to interact and engage with consumers at strategic locations. This communication is triggered by a tiny hardware device known as Bluetooth beacon. Our service transmits location-triggered rich notifications to smartphones nearby.
Key Features
Create a proximity marketing campaign
Deliver personalised campaigns
Better customer insights
Real-time notifications
Pro-longed connection with customers
Displaying detailed analytics on campaign performance
Effective marketing-offers and discounts

Benefits

Increase customer engagement
Drive interactivity and improve customer relations
Monitor passenger activity within the airport to optimize airport resources
Increase commercial turnover and profitability of your operations by effective usage of proximity marketing
Improve customer satisfaction and prestige of your airport
More relevant information for customers
An increased opportunity for up-sales
Gaining new customers
Increased customer loyalty
Ability to gauge customer preferences
Opportunities for discounts, promotions, and coupons
Less waste of paper used to print coupons