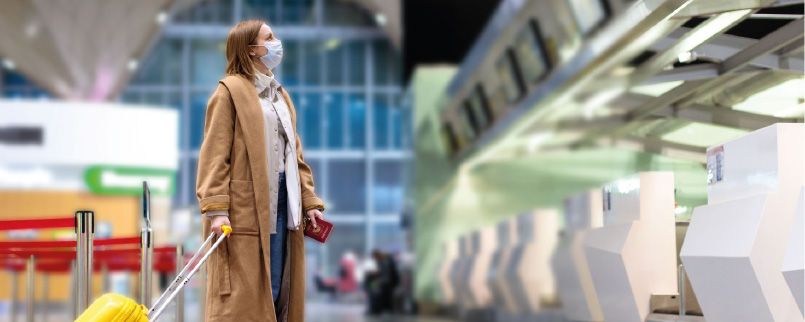 With the rapid global spread of the new corona virus Covid-19, a dramatic impact affect all industries including air travel industry as passenger traffic has reduced to a trickle in the wake of the public's fears of infection.

Executives across all industries are reviewing business strategies and procedures to lead their business through and after the crisis. This will establish a new normal where operational cost efficiencies, health as a key element of a safe and secure journey from departure to arrival.

The impact of COVID-19 pandemic on the airport sector has been overwhelmingly deep. Passenger traffic is expected to decline, as per the aviation industry experts, the new smart technologies solutions will be an effective tool in the future to reduce the spread of diseases, recover passenger traffic and bring back customer confidence.

In fact, the majority of airlines and airports were already planning major digital transformation projects before the COVID-19 pandemic. After the heavy hit airports across the world are going to have to look at every process and step of the passenger's journey through the airport and make faster moves using the new technologies solutions such as thermal imaging cameras to detect and measure the body temperature of passengers, baggage management systems, facial recognition technology, biometrics, self-check-in, self-baggage drop, robotics and many other technology solutions being deployed widely, to limit physical contact between people and surfaces to reduce the chance of any new infection spread.
How will be the Response?
As the world moves towards the recovery phase of the COVID-19 pandemic, airports will need to transform the way they operate if they want to stay competitive and reassure their passengers' and staff's safety. COVID-19 has increased the perception of health-related risks associated with traveling.

Emerging from lockdown, passengers will be more alert about health and increase their demands on safety precautions. Airports will need to provide solutions and services that adhere to the most rigorous health and safety conditions, in order to rebuild trust for both passengers and staff.

The below examples of technology solutions are available for airports to prepare for the recovery phase:
Towards 'touchless' air travel
During and after the recovery, new technologies and smart solutions will play a key role to facilitate, smooth and safe flow of passengers at the airports and meeting the new requirements like social distancing and sanitization.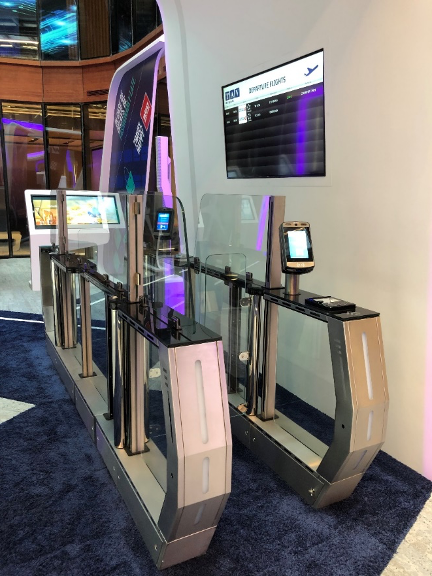 Reducing contact among passengers and staff within the airport implies the need to introduce technological solutions that allow passengers to perform functions such as check-in, bag drop, security and boarding checks in total autonomy and without touching screens or documents. Innovations like facial recognition and biometrics will become fundamental, not only to make the travel experience easier and faster for passengers, but also to limit as much as possible contacts with surfaces and contaminated objects.
Touchless, contactless and self-service technologies at every step of passenger journey will facilitate passenger flow, cutting queues while maintaining a social distancing -friendly travel experience.

For example, Biometrics are already a widely accepted solution for identity verification and their use will become more widespread as physical fingerprint and hand scanners are phased out. More touchless options will come into play including contactless fingerprint, as well as iris and face recognition. Moreover, technology for touchless data-entry such as gesture control, touchless document scanning and voice commands are already being tested.

Likewise, Mobile Applications are already popular with travelers, who can use it for easy navigation at the airport, collect their boarding passes on their phones, avoid lines and human contact and receiving flight notifications.

Similarly, passengers can use QR Code Readers to make orders from food & beverage areas by scanning on table QR codes without the need to touch surfaces.

Passenger flow monitoring
Passenger flow monitoring technology provides real-time monitoring of passengers' position and movement. Such technology will enable airport operators to monitor the effects of social distance processes and proactively deal with the issues.


Another important element will be the need to do health checks on all passengers during the air travel. High body temperature is one of the main symptoms of the virus and this is likely to be the easiest and most practical check to put in place. This will be possible with thermal scanners, but also through other innovative technologies such as cameras that detect body temperature.
Industry experts predict that passenger luggage will go through fogging or a UV disinfection process to be "sanitagged", each carry-on bag and each tray will be disinfected upon entering the X-ray machine through fogging, UV-ray disinfection or other techniques.

Your bags may not be the only thing that is sanitized. Some airports started testing a full-body disinfection booth that disinfects from head to toe.

The rise of pre-ordering Apps
This crisis has pushed people who evade online shopping to suddenly embracing it after they partly forced to do so by the lack of access to physical stores. As people become more accustomed to shopping online, this trend will permeate through the industry. The
pre-ordering
of products from duty-free/travel retail stores at airports will increase for sure.
Information Screen solutions

As the coronavirus outbreak develops, keeping passengers informed in the airport terminals became essential. Information Screen solutions are one of the important technologies where the actual footfall through airports needs to be managed carefully.

The displays (Screens, banners and signage) can be used at various points at the airport, such as the gates or car parks to prepare people for the journey.

Real-time information is becoming crucial in post COVID-19 era, to build a safe journey for passengers. Travelers depend on Flight Information Display System (FIDS) for getting the latest information of their flight status, gate number and many other processes within the airports.

Screens, banners and signage, both inside and outside airports will direct passengers accurately and provide vital information for ensuring the physical distancing. FIDS is now more than displaying flight information, it is a great medium for reminding passengers health and safety codes within the airports and doing necessary public announcements. In addition, it is a great opportunity for airports to publish advertisements and create additional revenue.

Queuing and occupancy control

One of the most important measures preventing spread of COVID-19 is physical distancing and within this scope technologies are helping airports to implement distancing solutions.

Physical distancing being the key driver, Queue Management solution will keep passengers and operational staff safe using artificial intelligence that automatize passenger counting for indoor tracking and passenger density management. Real time notifications for social distancing rules will help airport personnel to take pro-active actions. Enabling machine learning will provide suggestions to keep the queue times at security checks and check-in counters at minimum. Pre-booking time slots for airport checkpoints enable passengers to keep safe physical distance rather than standing in the line. Virtual queuing technology will prevent passengers crowding at a single point.

Baggage check-in Solutions
Despite many improvements in recent years, baggage handling continues to be one of the main challenges airports face in their pursuit of a safe, easy and streamlined business model.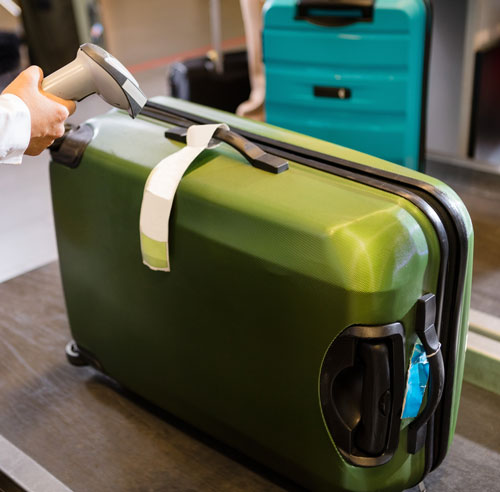 The passengers can expect to see an increased use of self-service baggage solutions such as baggage drop, where available, to minimize physical interactions between passengers and airport staff.

Remote Check-In Solution, is another solution expected to be implemented widely which will enable travelers to check-in and drop off their bags for any airline at different locations.
In conclusion, no one can predict what the future may bring, but it is beginning to become clear that airports will almost certainly never be the same again.