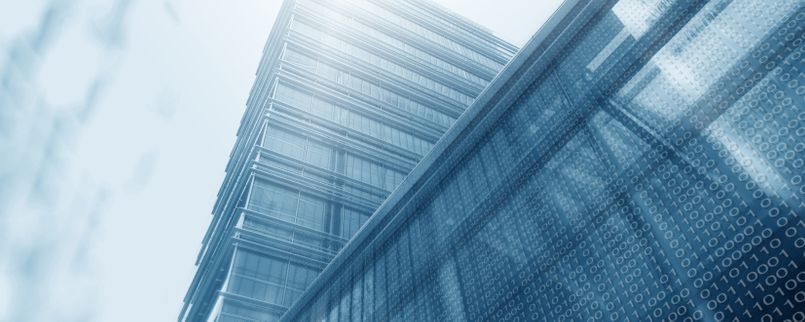 Integrated Security
---

With all of the safety, security, communication and building automation systems that can be installed in an airport, it is a challenge to efficiently manage and coordinate them all. TAV Technologies can create custom solutions using flexible technology and open architecture to fit your business strategy ― from design, engineering, installation and commissioning to maintenance and servicing ― to help maximize your return on investment.

The multiple roles played by today's airports pose considerable security challenges. Airports must therefore meet incredibly demanding criteria with regard to security, safety, communications and building automation. Challenges include:

Protecting passengers and employees
Preventing terrorism in its many possible forms - bomb threats, suicide attacks, sabotage and hijacking of aircraft
Dealing with fire and explosions
Managing a wide variety of different access authorizations
Managing these challenges is a daunting task, since many different areas need to be monitored: perimeters, parking structures, terminals and other passenger facilities, aprons, airfields, shops, restaurants etc. Solutions from TAV Technologies help airports to master these security, safety and communication challenges.
Mitigating high-risk threats and meeting security requirements are crucial to keeping your building, occupants, assets and intellectual property safe. You need solutions in place for risk management and life cycle support of your security equipment. TAV Technologies' comprehensive approach to the threats you face will bring you a total security solution providing:

Operational intelligence for better decision making
Improved real-time response
Smarter planning and resource allocation
Increased flexibility for future growth and adaptation
Reduced risk
Enhanced ability to comply with certain regulatory requirements and security policies
Lower operational and life cycle costs

Video Surveillance
Increasing security breaches and the intensity of threats, combined with stringent regulations and an ever-increasing amount of video data to be managed, are just some of the challenges that today's video management systems need to provide an answer to.

As human operators find it very difficult to monitor the increasing number of video channels typical for today's surveillance systems, video analytics have quickly become a key element in today's security applications.

Innovative digital product and system concepts centered on intelligent video analytics and sensor input allow the best possible coordination of system functionality with operator requirements. This becomes increasingly important for extensive and complex sites with varying security needs.
Access Control
Access control is used to regulate who or what may enter a building complex. A differentiation between physical and logical access control can be made, where physical access control limits the access to campuses, offices or rooms with physical IT assets. Logical access controls the access to computer networks, system files or data.

Securing today's business landscape involves a strategic methodology and proactive approach to stay ahead of possible risk. Security practitioners require robust, future-proof solutions that can be flexibly deployed as security requirements evolve.

Investing in the right technology is central to the protection of your employees, site visitors and ultimately the success of your company. While you naturally want your business premises to be as open and welcoming as possible – as well as making it easy for staff and visitors to move around the building – you need to ensure maximum protection against unauthorized intruders.

In the event of an emergency, not only the future of your business but people's lives hang on the reliable functioning of access control systems. This combination of cutting-edge technology, open access and strict security is precisely what TAV Technologies solutions offer you.
Security Management
Intelligent automation, intuitive alarming, video sensor technology and latest video analytics promote a predictive security solution, mitigating risk. Recordings can be activated by platform alarms and accessible directly from the alarm management screen through hotlinks to the recorded video creating a more intuitive security management system.

Users of the integrated security platform benefit from a single login with a fully integrated security context. Security operators can perform system configuration, viewing, recording, archiving and retrieval of video recordings from a single workstation, promoting increased operational efficiency, removing operational silos and reducing training costs.

Security management can reduce capital costs when compared to a proprietary hardware solution. Subscribing to global standards for open integration of physical security products, software can be deployed into dedicated or existing IT infrastructure, enhancing interoperability, and is adaptable to specific requirements.
Perimeter Protection
Our industry-leading solutions are configured to your needs.

Our security specialists offer a range of perimeter protection solutions to suit small businesses and large enterprises. Whether you want to better manage vehicle traffic in and out of your premises or allow clear access to authorised personnel, we offer round-the-clock protection.

Our solutions offer biometric and card-based access as well as photo-electric solutions, outdoor video, and video recording.

Also solutions supported with fiber-based security fences, ground-based radar systems, maritime-based systems, K-rated gates, and more.
Face Recognition
Border controls, airlines, airports, transport hubs, stadiums, mega events, concerts, conferences. Biometrics are playing a growing role not only in the real-time policing and securing of increasingly crowded and varied venues worldwide, but also in ensuring a smooth, enjoyable experience for the citizens who visit them.

Face recognition can often prove one of the best biometrics because images can be taken without touching or interacting with the individual being identified, and those images recorded and instantly checked against existing databases. Softwares could offer solid protection for the public without encroaching on their privacy, freedoms or human rights.
Intrusion Detection
Intelligent intrusion detection is a delicate balance between responding to real security breaches and ignoring costly false alarm sources. Advanced sensors provide best-in-class catch performance while virtually eliminating false triggers such as strong drafts, moving objects, and the presence of pets.

Advanced design features ensure an installation that is both faster and more reliable. This reduces the technician's time on the ladder, reduces call-back costs, and lowers the total cost of ownership for your customers.

Also appliances designed to easily integrate with access control, fire, home and building automation, IP video, and more. Your customers get complete peace of mind with only one system to learn, use and maintain. Plus, a single system lowers installation and maintenance costs, while enabling more robust security by intelligently linking each security and life safety domain.
Drone Detection
TAV Technologies responds to the growing use of consumer drones for unethical purposes, and the resulting need for effective countermeasures to drone intrusions. We have partnership with the companies to belief that comprehensive drone protection involves detection and disruption. With DroneShield, we aim to help public and private sector customers take proactive measures against airborne threats to safety, security, and privacy.

Studies have shown that a drone collision with an aircraft is more damaging than an equivalent energy bird strike, and that drones colliding with aircraft can damage the structure to cause a crash. Besides the unintentional disruption or collisions caused by drone operators who either don't know, or choose to ignore, drone safety regulations around airports, there is another risk. From those who intentionally choose to cause disruption. There are different technologies available for both monitoring and countering-drones. Monitoring is allowed and recommended.